Website Navigation Change: MySouth/Class Schedule
With Winter Quarter registration opening for veterans tomorrow (10/30) and current students on Monday (11/2), we are sharing an update to our website navigation.
Up until a few days ago we had a link to "MySouth/Class Schedule" on the main navigation bar of the website on the right side (as seen on desktops, not mobile). That has been changed to an "Apply Now" link. 

Here are some easy ways to get there: 
1) Click the "Students" link at the top of the website and you will see MySouth as the first icon link they can click.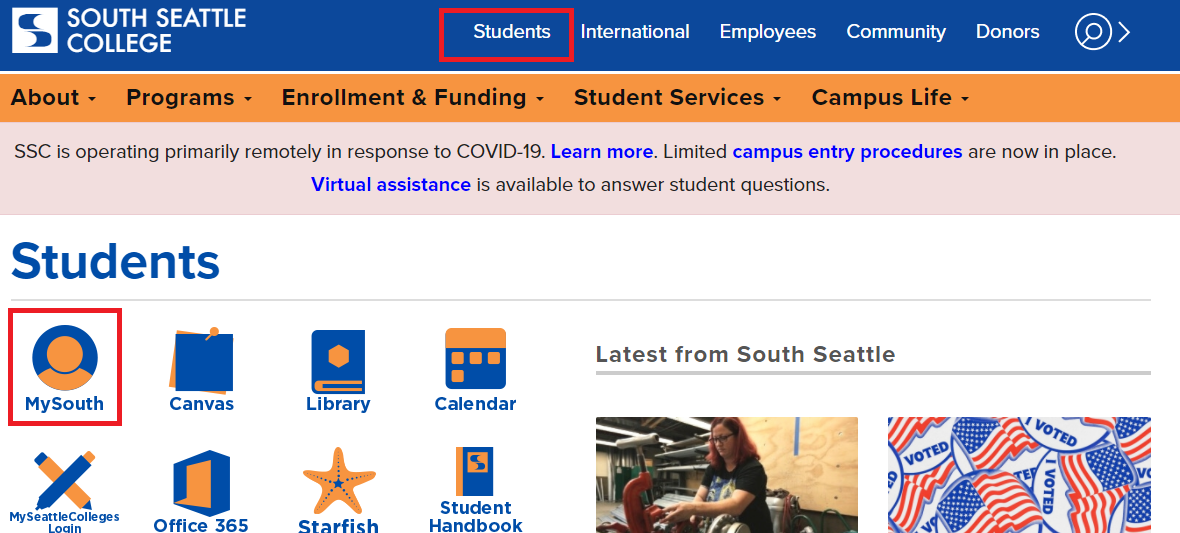 2) By clicking the search icon on the homepage (a magnifying glass and arrow on desktops / the universal "hamburger" menu icon on mobile), a search bar and list of quick links will appear. "Class Schedule/MySouth" is the first link in that list. 

3) In our "Enrollment & Funding" main menu dropdown from the homepage, a link is found in the second column. 

4) Below the homepage rotator of images, there is a "View Classes" icon that takes you there as well.