Welcome Week 2017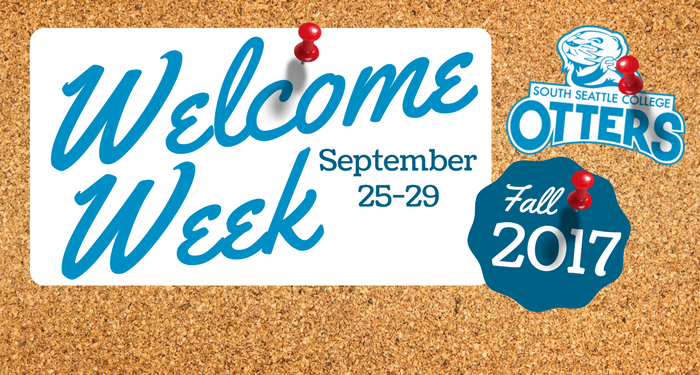 Welcome new and returning South Seattle College Otters! We're so happy to invite you back to campus for Fall Quarter 2017! To help get you connected with fellow students and resources on campus, we have some great events happening all throughout the week! Join us for some food, fun and friendship all week long.
Monday 9/25 and Tuesday 9/26: ASK ME!
Got Questions? Ask one of our friendly volunteers tabling around campus for guidance, and enjoy a free hot beverage and snack while you're at it!
Wednesday 9/27: MUSIC & LUNCH
11:30 a.m.-2:30 p.m. Clock Tower Plaza: Come gather as we listen to the music stylings of D'Vonne Lewis Limited Edition and enjoy some BBQ hosted by your very own Student Life department. Get to know some new folks, register to vote and relax between classes.
Thursday 9/28: SOUTH RESOURCE & INVOLVEMENT FAIR
11:30 a.m.-2:30 p.m. Clock Tower Plaza: Meet other students, discover campus clubs and resources, register to vote and win PRIZES! Join us for fun, snacks and selfies!