Aviation Maintenance Technology Program Hosts Industry Networking Event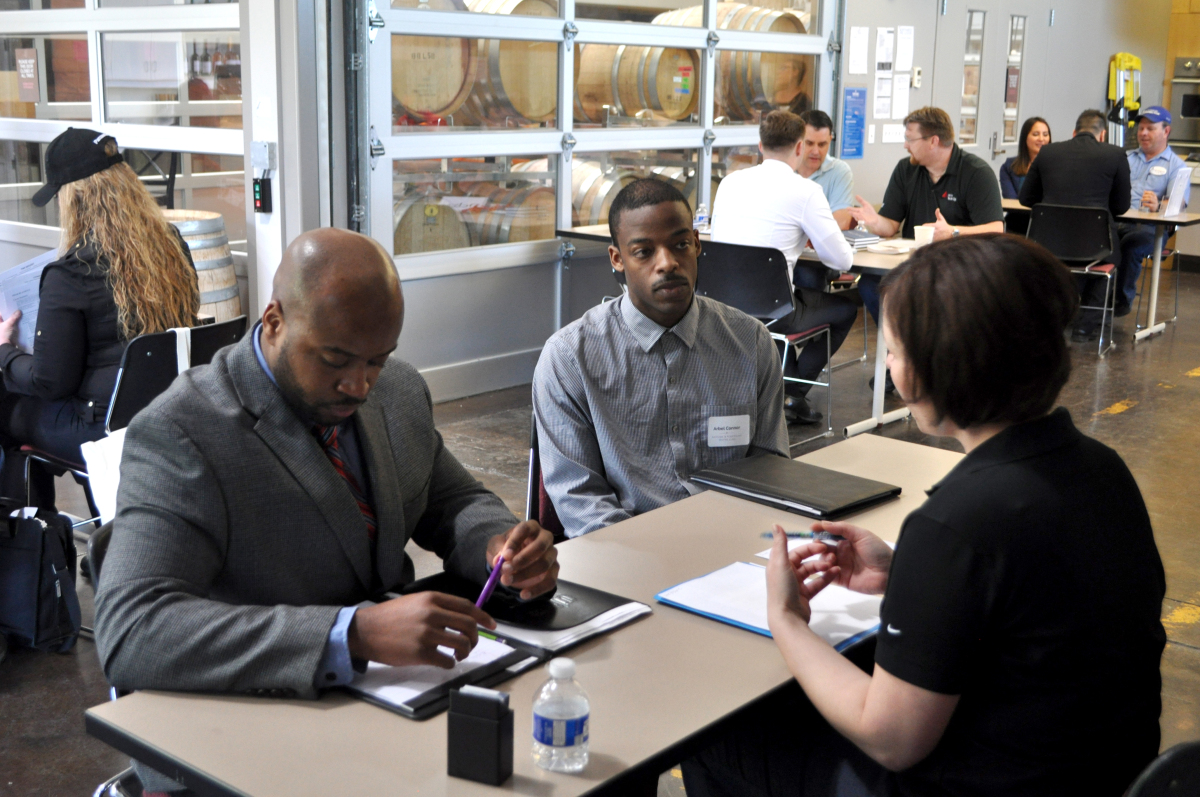 South Seattle College's Aviation Maintenance Technology program held a hiring networking event on May 22 for their biannual A&P Master Class in partnership with Joint Base Lewis-McChord and Thurston County Camo2Commerse. Six employers were present at the event including Boeing, Alaska Airlines, Delta Airlines, Aviation Technical Services and Columbia Helicopters.
South's A&P Master Class course is available to all transitioning service members who have performed aviation maintenance while in the service. Students are provided with the education they need to fill in the gaps between military and civilian maintenance so they can pass their FAA A&P License tests in just 9 weeks. Placement rates for graduates are in the 90th percentile thanks in large part to this annual hiring event with local and national Aviation Maintenance Technology recruiters.