Airframe & Powerplant Masterclass Helps Transitioning Vets Take Flight in the Aviation Industry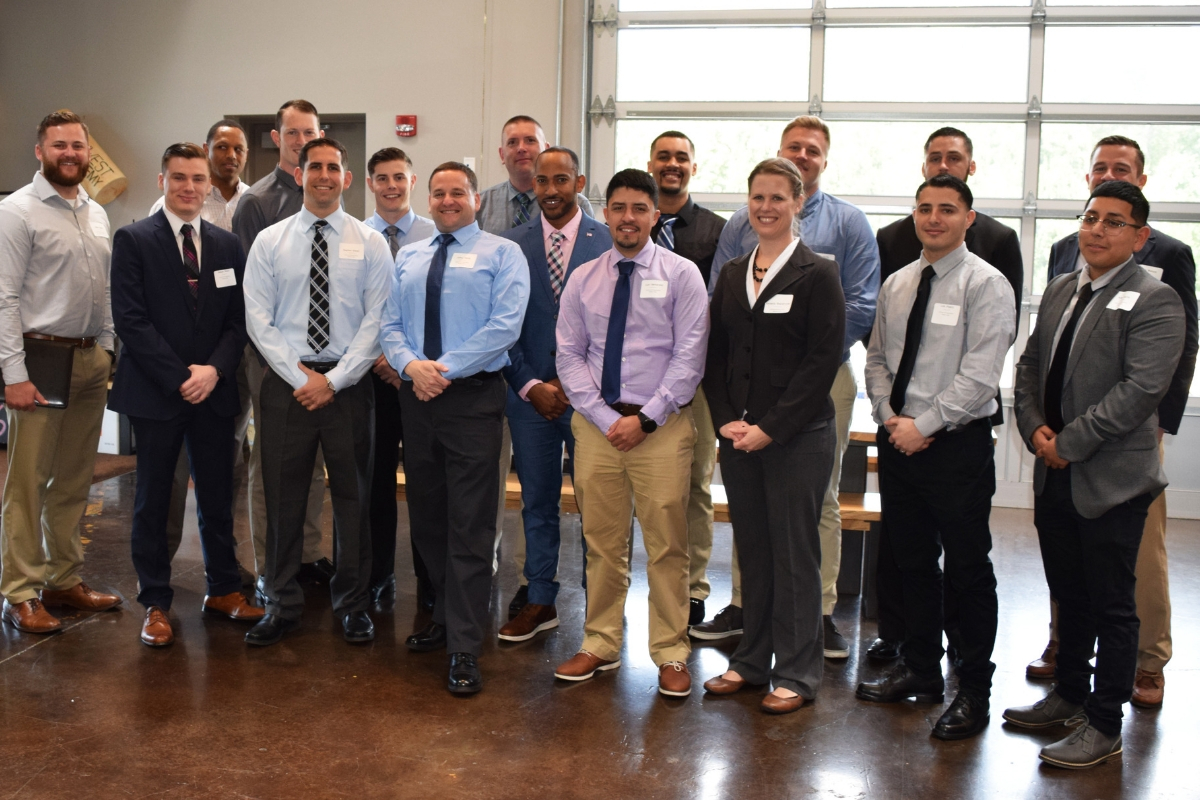 After 20 years repairing and maintaining everything from drones to electronic missile systems, Kareem Foster, a US military veteran, applied to South Seattle College's eight-week Airframe & Powerplant (A&P) Seminar Certificate program to support him as he makes the exciting transition from a military to civilian career, prepared to become a certified aviation mechanic.
"For around 15 years I worked mostly on Kiowa Warrior Delta helicopters before making the switch to become a drone maintenance guy; focusing on powerplant, airframe and electronics," says Kareem. "The A&P course was great because you get exposure to many different aircrafts and basic general aviation skills that you wouldn't be exposed to in the military. Things like learning about different engines, rigging, and fabrics. And it prepares you to take your FAA A&P licensing exam."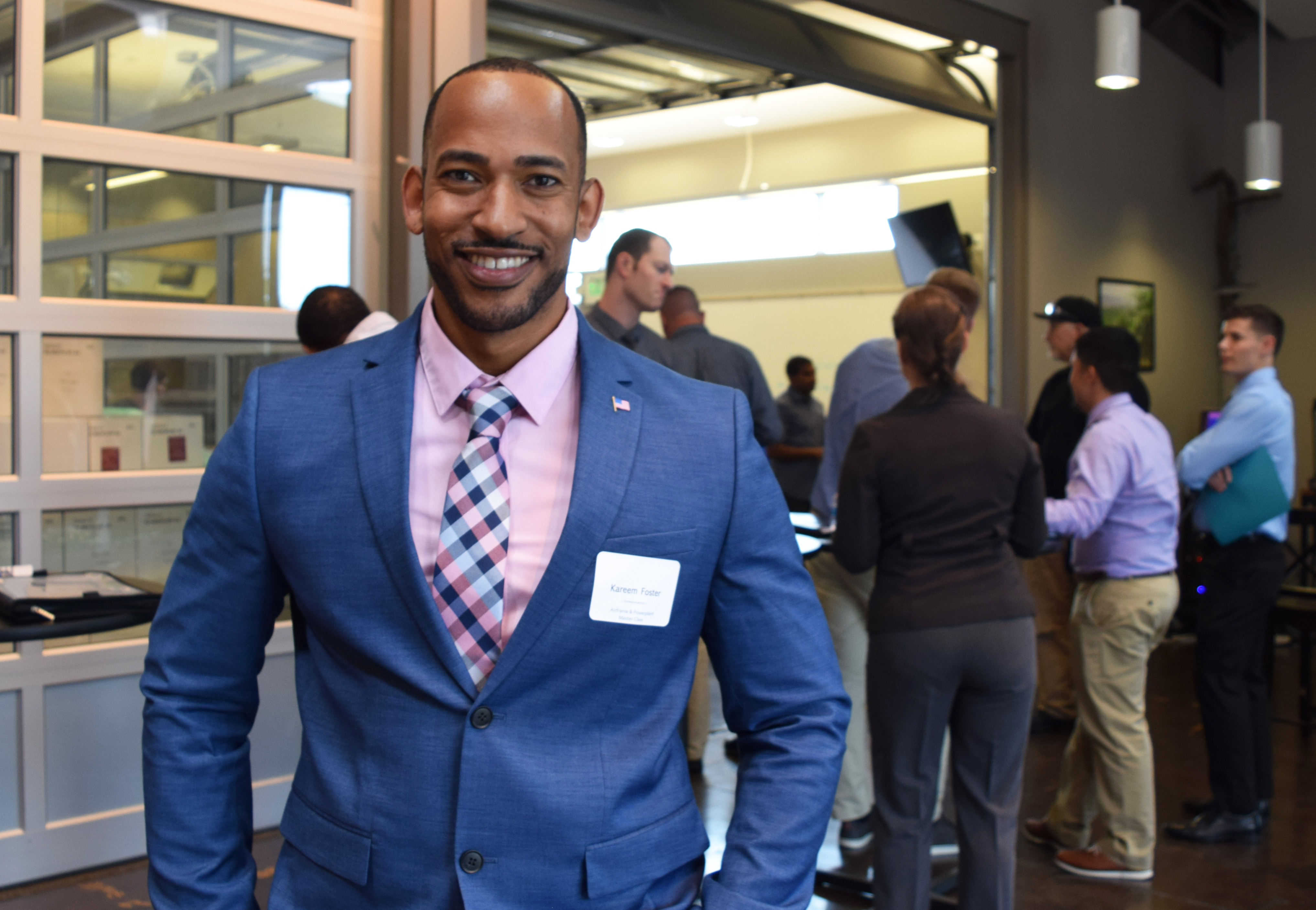 Kareem is one of 18 former service members and recent graduates of the A&P Seminar program honored at the combined graduation celebration and career and networking fair held on June 27 on South's West Seattle campus. The event, sponsored by The Boeing Company, invites all A&P graduates to participate in a series of job interviews with representatives from the aviation industry, to meet with future employers and apply for aviation maintenance positions.
Eight industry leaders and longtime supporters of the seminar program conducted interviews at the event including; Alaska Airlines, AeroControls, Aviation Technical Services, Columbia Helicopters, Croman Helicopters America, The Boeing Company, Panasonic Avionics and Rolls-Royce North America. For participating employers, the cohort of A&P graduates represent the aeronautical workforce of tomorrow.
"This event is huge. Our team is in desperate need of certified aviation mechanics, and this program produces really high quality graduates. The expertise and professionalism…they have all of the skills that we are looking for," says Cheryl Carder, a recruiter from Aviation Technical Services.
"There is a lot of need in every company right now because we are seeing a lot of Baby Boomers retiring," added Keith Fruik, a quality control supervisor from Aviation Technical Services. "Almost all of our leadership team is retiring within the next ten years. What we need are folks that are young and willing to stay with our company and grow."
South's Airframe & Powerplant (A&P) Seminar program, designed in collaboration with Joint Base Lewis-McChord, Thurston County Chamber of Commerce and Pacific Mountain Workforce, prepares students to take the nine oral, written and practical examinations to become a certified A&P Mechanic while leveraging the already fine-tuned skills of transitioning and retiring military and veterans. In addition to hands-on lab experiences, the rigorous eight-week master course also provides support services such as resume writing and interview prep to prepare candidates to find well-paying jobs in the industry.
"This program is phenomenal because it helps prepare service members on their way out the door, all while they are still earning their wage and benefits," says William S. Noland, JBLM Career Skills Coordinator. "It allows them time to train and get ready to make that big step into civilian life, without wondering how they can pay the bills or who's going to look after the kids. I'm looking forward to seeing this amazing pool of graduates get hired and start their new careers in the industry."
To learn more about South's Airframe & Powerplant Seminar Certificate program visit the A&P webpage, or contact Ellen Gordon, Program Coordinator, at 206.934.6653 or by email at Ellen.Gordon@seattlecolleges.edu.
Interested service members and veterans from Joint Base Lewis-McChord can learn more at the Career Skills Program's weekly information sessions held every Monday at 12 p.m. in Building 3271. Candidates from outside the JBLM area can also connect with the Career Skills team by email at usarmy.jblm.imcom.list.dhr-aces-career-skills-program@mail.mil.