Diesel Student Receives $3000 from Dirty Jobs' Mike Rowe Scholarship Program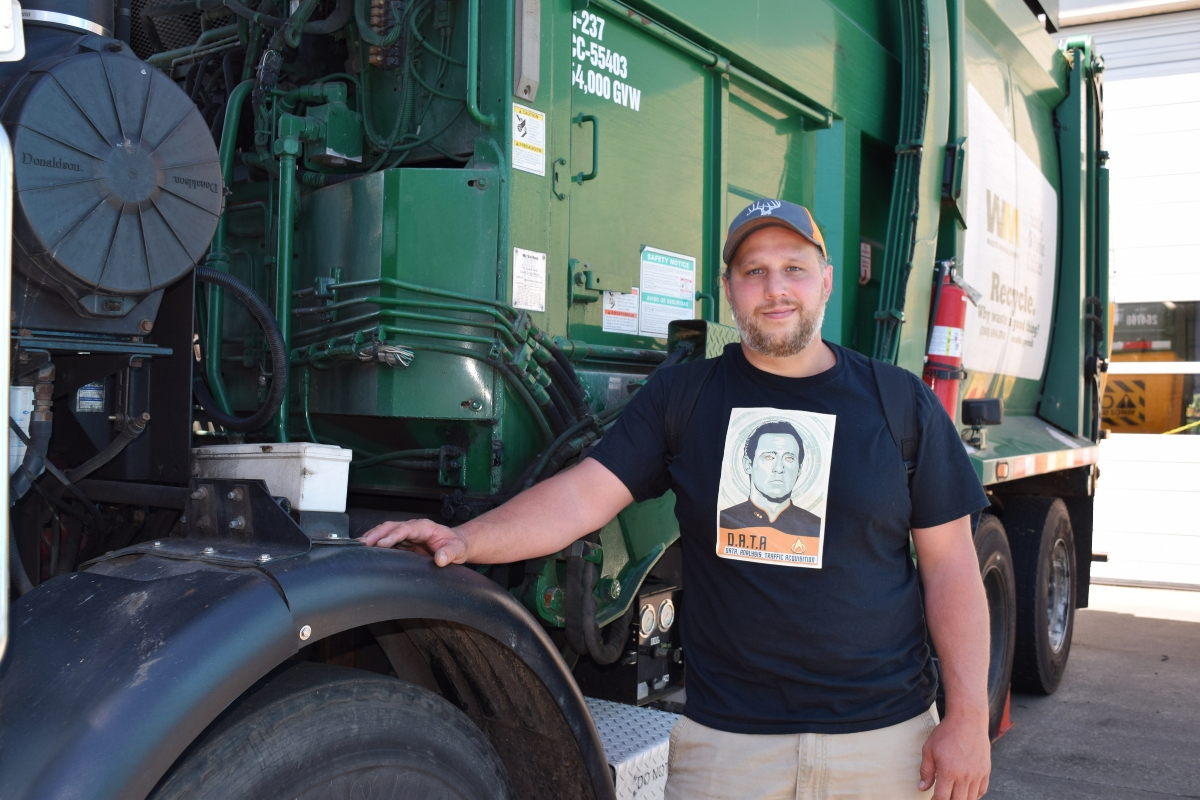 Congratulations to South Seattle College Diesel & Heavy Equipment Technology student Justus Tokich, who was recently announced as a recipient of the 2019 Work Ethic Scholarship sponsored by Mike Rowe of TV's Dirty Jobs fame and the mikeroweWORKS Foundation.
Justus, a 34-year-old single father originally from Coos Bay, Oregon, will receive $3,000 to continue pursuing training to become a diesel mechanic at South and offset the costs of his education. The Work Ethic Scholarship Program aims to encourage and support students across the country training for jobs in skilled trades, while shining a spotlight on these in-demand positions to help fill the shortage of skilled laborers in the US. Since its inception in 2008, the program has awarded $5 million to more than 1,000 recipients pursuing a variety of well-paying trade and technical careers.
"I've been hemming and hawing about going back to school to become a mechanic for about six or seven years now," says Justus, "but after years working in construction I really needed a change. It's hard to break into the industry without experience, but I actually was hired as an intern before starting the diesel program at South because they saw the commitment in me to go back to school for two years"
As a part-time intern for Alaska Marine Lines, Justus has the opportunity to learn new skills alongside experienced diesel mechanics in the industry, while taking classes fulltime at South. Working 25 hours a week while going to school and raising a son, Justus says he's thankful for the support he received from South's Educational Opportunity Center (EOC) to complete the scholarship's extensive application process. To apply, applicants must enroll in an approved program, write an essay and supply references, among other steps. They are also required to sign the S.W.E.A.T Pledge (Skill & Work Ethic Aren't Taboo), a document of 12 principles and values the mikeroweWORKS Foundation holds.
"Megan Nord from the EOC helped me a lot with the scholarship, especially by reviewing my essay and making sure I covered everything in the application," says Justus. "It's not easy working part-time and going to school fulltime, so I'm grateful my education is almost all paid for; either through scholarships, Worker Retraining funding, BFET, and regular financial aid."
As most industry mechanics supply their own tools used on the job, Justus hopes to use the funds from his scholarship to purchase additional tools for his toolbox.
For more information about Mike Rowe's Work Ethic Scholarship, visit the program's website.
The Educational Opportunity Center (EOC) provides free guidance and assistance to adults who want to begin or restart their college education or career training. Learn more.