50th Anniversary Exhibit Opens in the Art Gallery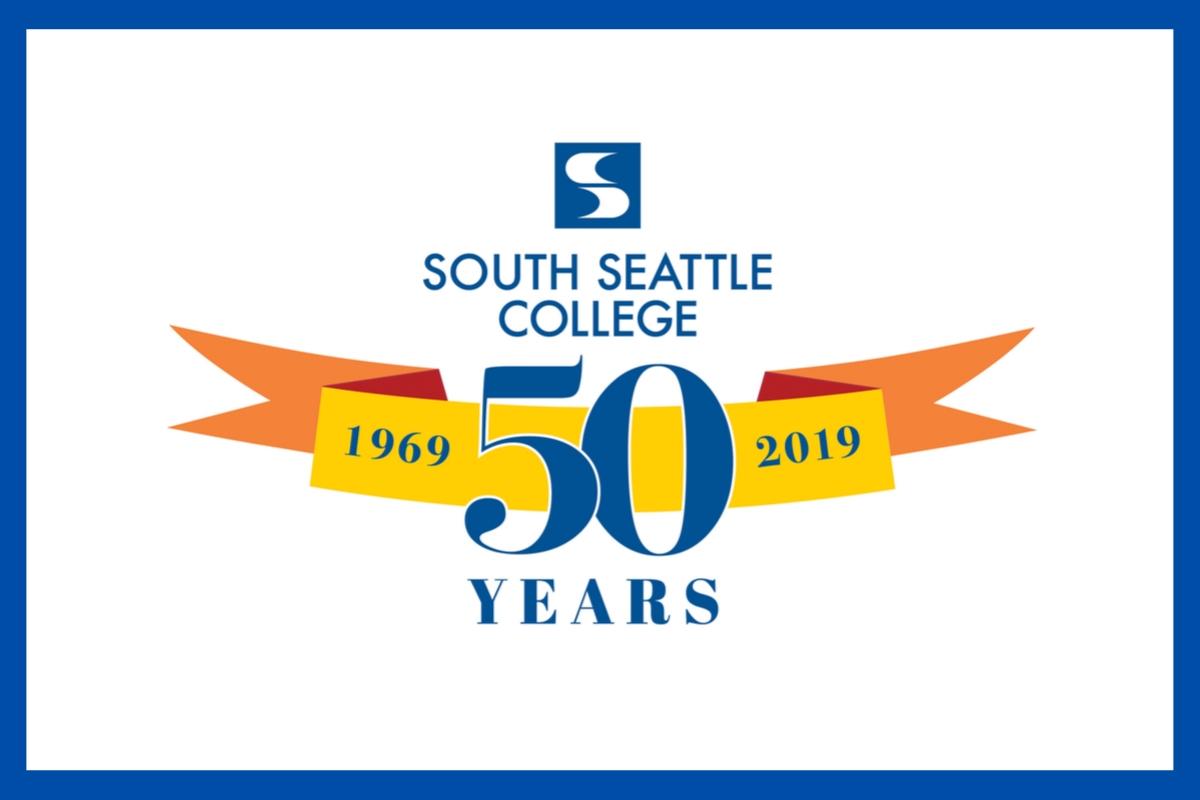 UPDATE: South's 50th Anniversary exhibit has been relocated to the SSC Library. View the entire collection in the first floor hallway adjacent to the circulation desk. 
As part of South Seattle College's 50th Anniversary celebration throughout this academic year, students, staff, faculty, alumni and community members are invited to visit the Art Gallery and check out an exhibit that takes a decade-by-decade look at South's history with photos, publications and artifacts on display. Curated and placed by Glenn Gauthier, graphic designer and photographer with the Communications/PIO team, it's like walking through a scrapbook and we hope you enjoy it.
The gallery is currently open from 11:30 a.m. to 3:30 p.m. Monday – Thursday, and the exhibit will be up until Dec. 11, 2019.
Our thanks to Student Life and Art Gallery staff for their support, and to the many faculty and staff members who have shared their historical knowledge and materials for the exhibit. 
You can also visit our 50th Anniversary landing page online at southseattle.edu/50th-anniversary. We'll be adding more information to that section throughout the year, and you'll find a link to share your memories of the college there as well (which we will, in turn, share with the community).