First-Generation College Day Celebration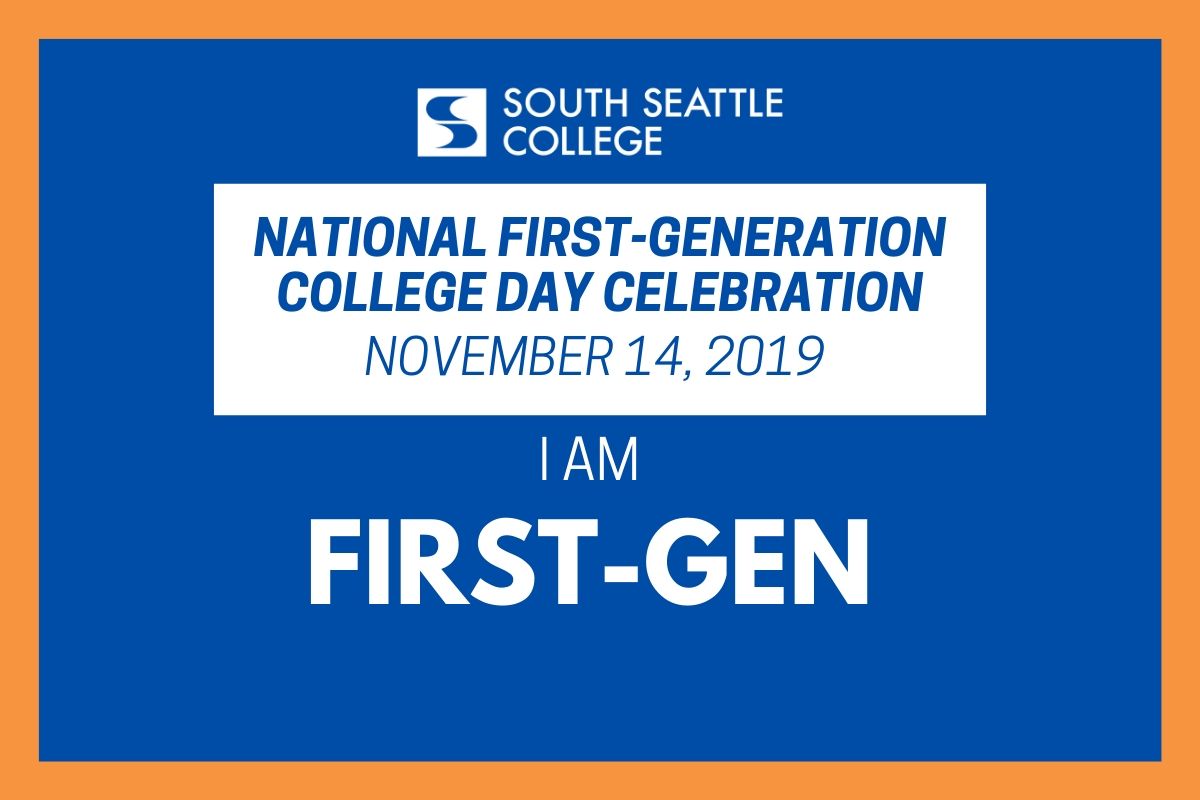 Come celebrate and honor first-generation college students here at South! South Seattle College's TRIO programs invite all students, faculty and staff to a First-Generation College Day Celebration on Thursday, November 14. Events include a panel discussion, workshops and networking events.    
Being a first-generation college student is defined as your parent(s) not having a Bachelor's degree.
Event Schedule
Social Capitol/Network Workshop, 9:30-10:30 a.m., JMB A&B 
The Social Capital/Network Workshop will be an interactive discussion and skill building event. Students will engage in a discussion on the importance of building a professional network to increase one's social capital related to both their educational journey and career. For faculty members interesting in bringing their classes, please register here.
Student & Alumni Panel, 10:30-11:30 a.m., JMB A&B 
The Student & Alumni Panel will include a discussion on the first-generation student experience. The panel will have voices from both South alumni and current students.   
Resource Fair, 12-2:30 p.m., JMB A&B 
After the morning workshops, a Resource Fair with interactive art projects will be happening between 12-2:30 p.m. Students will also be able to receive a free professional headshot courtesy of South's Public Information Office team to use for their LinkedIn account.   
To learn more, please contact Megan Nord, TRIO Educational Opportunity Center Student Development Specialist, at Megan.Nord@Seattlecolleges.edu.