Spring Quarter Financial Aid Workshops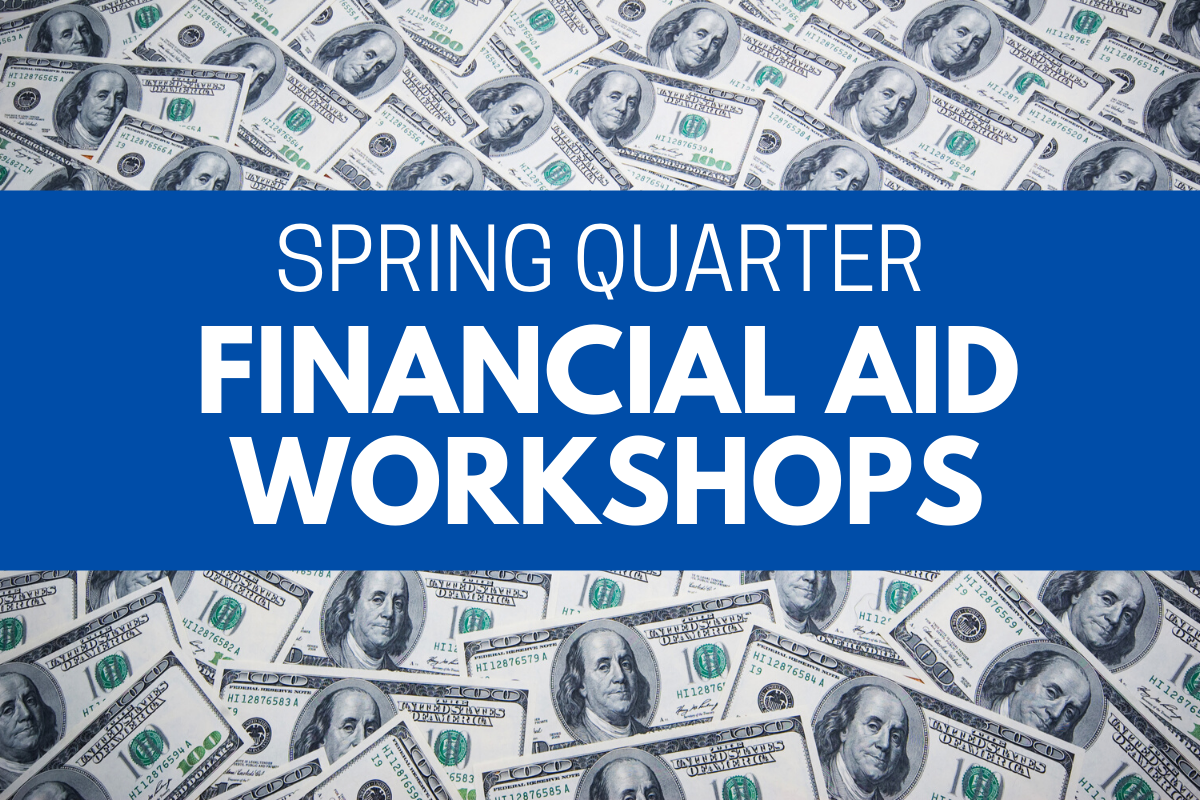 It's time to complete your financial aid application!
The South Seattle College Financial Aid Office invites all new and returning students to an upcoming Financial Aid Workshop happening throughout Spring Quarter 2020. Students will be able to get one-on-one assistance from a Financial Aid expert on the Financial Aid application process including the FAFSA, WASFA, and required forms.
To learn more about the financial aid process, please visit South's Financial Aid homepage. 
Financial Aid Workshops
All workshops will be held in Olympic Hall (OLY) 104 from 11 a.m. to 12:30 a.m. 
April 30, 2020
May 11, 2020
May 20, 2020
June 2, 2020
June 18, 2020
June 23, 2020
To learn more and ask questions, please email FinancialSouth@seattlecolleges.edu or call 206.934.5317. 
To book a one-on-one appointment with a Financial Aid Advisor, please visit our scheduling webpage.