King County Ballot Drop Box Installed on Campus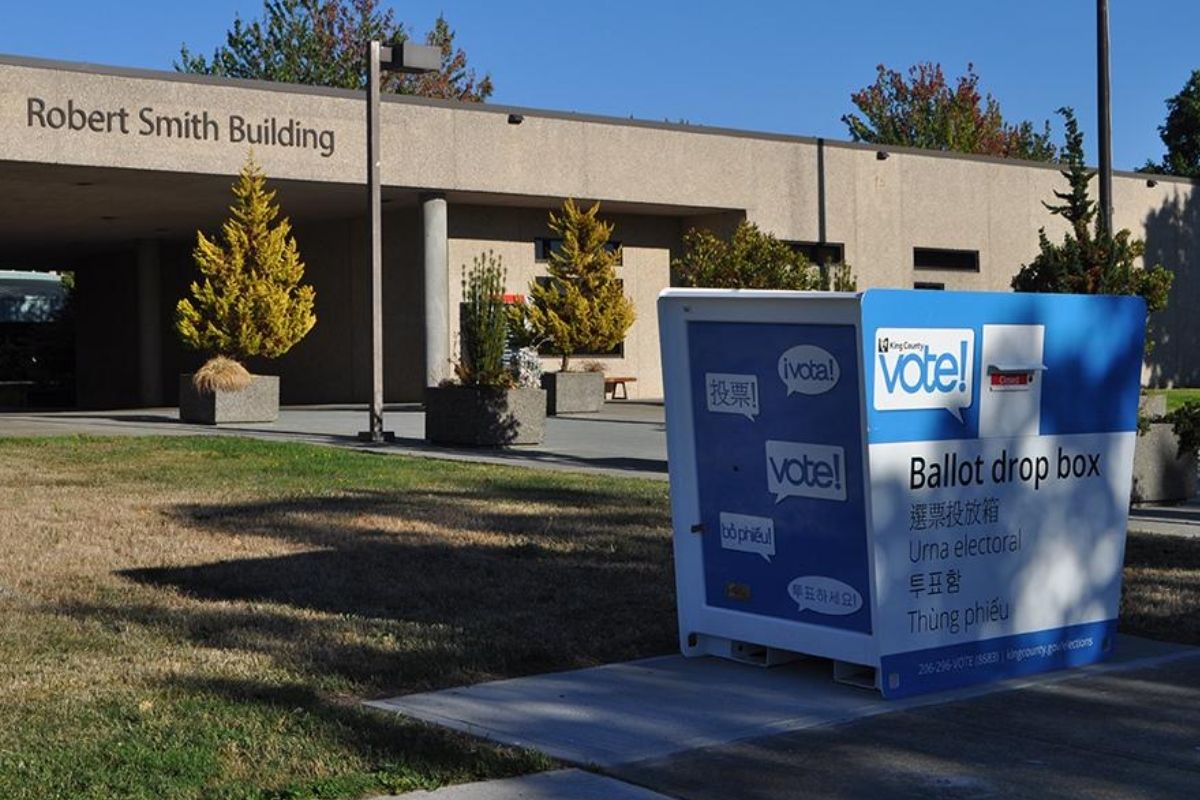 There's a new addition to South's campus, arriving just in time for the November election.
As the nation gears up for the general election on Nov. 3, South Seattle College students, staff, faculty and surrounding community members can more easily cast their votes thanks to a newly installed ballot drop box on South's West Seattle campus, located at 6000 16th Avenue SW. A joint effort between King County Elections and South, the newly installed ballot drop box will serve as a safe, socially-distanced method of voting for the campus and surrounding community. The box is located near the entrance to the Robert Smith Building (RSB), on the main campus bus loop. The box can be accessed from campus entrance three (campus map).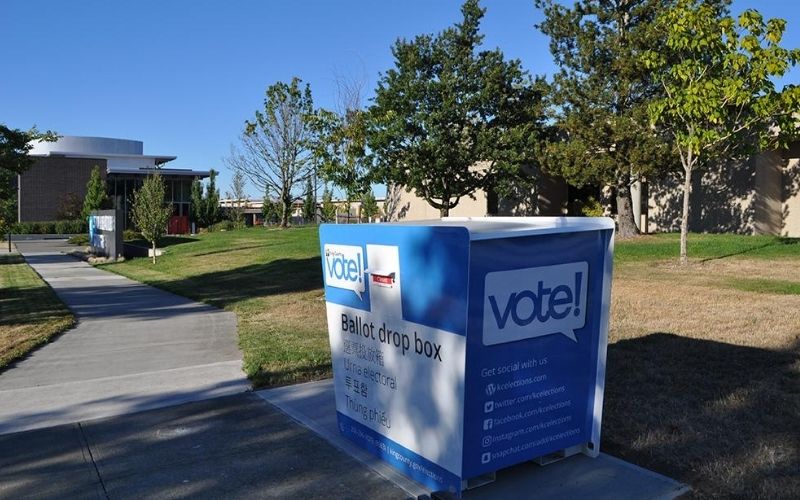 All King County ballot drop boxes will officially open on Oct. 15, 2020, the day after ballots are mailed out. Security gates to access the drop box will remain open 24 hours a day through the general election deadline (Nov. 3). Drop boxes are emptied daily during the voting period by King County Elections staff.
South's ballot box is now the 70th box installed throughout King County, and the third drop box located in West Seattle. Other West Seattle drop box locations include High Point Library (3411 SW Raymond) and Alaska Junction (Corner of SW Alaska Street and 44th Avenue SW).
The installation of South's ballot box speaks to the persistence of students, faculty and staff at the college; many of whom have advocated for a ballot box at South for several years. Thanks go out to the following for their long-term advocacy and support on this project:
South Seattle College President Rosie Rimando-Chareunsap; Julienne DeGeyter, VP of Finance and Administration; current and former United Student Association leaders Krisna Mandujuano, Anna Au, Mahsa Mohajeri, Jeffrey Campbell and Angel Delker; Student Life Advisor Monica Lundberg; Faculty Members Zahra Alavi and Larry Cushnie; Facilities Staff Larry Graff and Craig Grosinger; former Security Director James Lewis; and members of South's College Council.
Do you need to register to vote? Click here to register online.
Remember to deposit your ballot in an official drop box by 8 p.m. on Election Day! If you are returning your ballot by mail, make sure they are postmarked by Election Day!