Alumni Spotlight: Phuong Nguyen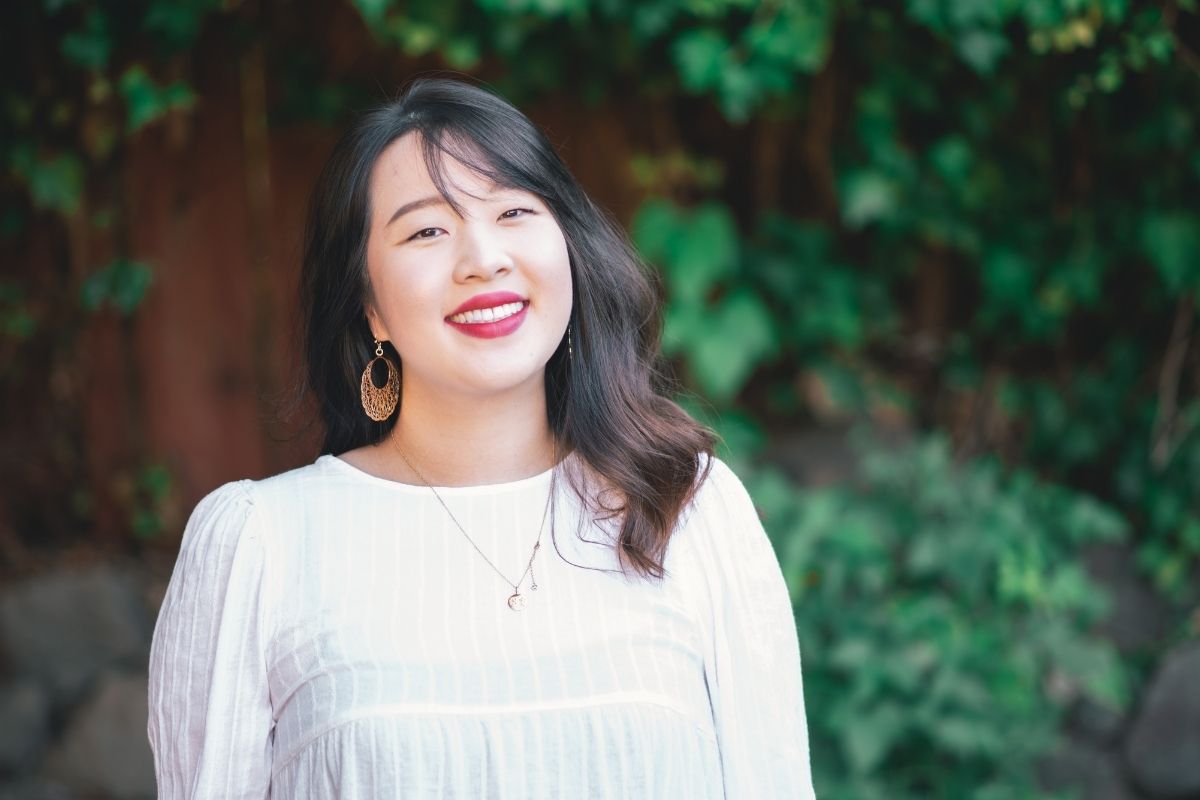 South Seattle College graduates can be found in nearly every corner of the globe, contributing to their communities and working in a diverse range of professions and industries. To acknowledge all of our wonderful alumni and their accomplishments, we're capturing our graduates' stories and the impact South has had on their academic and career journey. Today we are highlighting Phuong Nguyen, who graduated in 2013 with an Associate of Arts (AA) degree.
Area of Study: College Transfer - Associate of Arts (AA)
Transferred to: University of Washington 
Degree: Bachelor of Arts in Communication, currently pursuing a master's in Communication Leadership with a focus in Digital Media
Current Career: Communications Campaign Manager at Boeing
---
Having to move across the country multiple times during the beginning of her high school career, Phuong Nguyen started her junior year of high school feeling behind on her studies and needing to catch up to her classmates. Her counselors and friends encouraged her to apply to South Seattle College's Running Start program, which welcomes qualified high school juniors and seniors to enroll in college courses tuition-free. Through Running Start, Phuong was able to satisfy her high school graduation requirements and graduate on time with her class, in addition to earning transferrable credits accepted at most four-year colleges and universities. 
Phuong graduated from South in 2013 with her Associate of Arts (AA). While at South, Phuong became an engaged student leader on campus and took on work opportunities to learn more about her chosen field of study. Phuong served as the Communications Officer for the 2012-2013 United Student Association and was an active member of the Phi Theta Kappa Honor Society. 
After graduation, Phuong transferred to the University of Washington where she earned her bachelor of arts (BA) in Communication. She is now pursuing a master's in Communication Leadership from UW. After earning her bachelor's degree, Phuong returned to South to work as an Outreach Ambassador in the Office of Diversity and Retention, a Social Media Coordinator for the Public Information/Communications Office and a Peer Navigator for the Office of New Student Services. She also explored the hospitality industry as a Marketing Coordinator for Hilton before being hired by Boeing as a Digital Strategist in 2018. Since then, Phuong has swiftly moved up the corporate ladder becoming a Community Manager, Lead Community Manager and finally a Communications Campaign Planner beginning in 2020. 
Phuong shares how South helped her become a better leader and student advocate before transferring to the UW. 
---
How did South prepare you for your current career and future education?
While at South, I was able to learn and strengthen a couple of pretty valuable skills from both inside and outside the classroom – listening and vulnerability.
Listening. I've always been outgoing and outspoken. Going around the room to share my thoughts and get questions answered, especially when it's quiet, has always been my thing. Prior to South, I was always the first to raise my hand to speak up. I thought this was a good thing. I thought that it would help break the ice for others and inspire them to speak up, too. During and after South, I always made sure I was the last to share my thoughts. I learned that listening is often times more empowering than speaking. I learned that in order to help elevate the silent voices in the room, I needed to give others space to step forward and challenge themselves – and that my role is to listen, empathize, validate and most importantly, learn from their experiences.
Vulnerability. At South, I learned that it's okay to be wrong – because being wrong is often times the path to eventually being right. South taught me that vulnerability does not mean weakness, but rather strength – and courage.
Was there an experience at South that left a lasting impact on your life? 
About a couple quarters in, I was introduced to the Cultural Center (now the Center for Equity, Inclusion, and Diversity (CEID)). As an immigrant who grew up in White Center, a person of color and a first-generation college student, I thought I was decent in the cultural aspect of life. I grew up in an environment where the minority was the norm. Over time, I developed an internal mantra of not seeing color. I carried with me an extreme pride for the diverse community I grew up with, and lived my life advocating for the beauty of all skin tones and backgrounds.
I walked into the Cultural Center and I sat in on conversations about race led by fellow students who shared their unique experiences and struggles. As I listened, I started to get confused. The group addressed the issue of not seeing color and I simply didn't follow. I thought, at the time, it was the right lens to have. Then I was afraid. Was I wrong this whole time? I still felt strongly about it – and eventually I decided to speak up to vocalize my internal mantra with this circle.
The reaction I recall did not involve blank stares, little whispers, or anger from the group. Instead, my words were received with patience, compassion and love. That day, I learned the need to see color. The need to understand and recognize the struggles of different racial groups – and our own biases underneath the surface, too. The need to acknowledge that in order to right the wrongs, you need to recognize the wrongs in the first place. The simple fact is that we must see color, or else we'll never be able to truly understand the society we're a part of, the oppression others face daily, the path others are on – and even our own. I learned that not seeing color is destructive and dismissive. That day, I progressed one step further on my path towards diversity and inclusion.
Sharing this experience in this way is me being vulnerable once again! South taught me that being vulnerable can take your breath away – but in a rewarding way. It's the courageous step that all should take in order to truly learn and breathe in new life that we might desperately need but are not aware of.
What did you enjoy most about studying at South? 
I enjoyed three things the most – the people, community and culture.
The people I encountered were diverse in ethnicities, backgrounds, thought and experience. Because of this, I took away so much more than what was provided from lessons and textbooks. So much so that I still carry some of those conversations with me today.
The supportive community at South encouraged me to be myself and to explore to my heart's content. Not once did South fail me, from my first day as a nervous Running Start student to my last bittersweet day as I was getting ready for graduation.
The culture at South is one that is about the people and the journey. It embraces people coming together from different stages and backgrounds in order to learn and grow individually and collectively. It celebrates unique differences and it strives to meet people no matter where they are and where they're headed.
How did learning at South help you with the transfer process?
South eased me into higher education in the best way possible. I learned about the ins and outs of the higher education system and it helped me tremendously with the transfer process – from financial aid to academic planning and beyond.
South also taught me how to be resourceful. I remember a mentor of mine telling me that the resources and tools to help you be successful are out there – it's on you to learn about them and reach out to obtain them. This was the perspective I took with me when I transferred to the University of Washington, and carried with me throughout all the roles I've held to this day.
How has what you learned at South influenced the way you work today? 
At South, I was fortunate enough to work in a variety of roles, from Communications Officer for the United Student Association to a Peer Navigator at the Information Desk. These various roles throughout my time at South taught me how to advocate for and empower others. If I had to pick just one thing to be grateful to South for (which is a very hard task), I would not hesitate to say this is it.
What are your future career plans?
I'm currently pursuing my master's in Communications Leadership at the University of Washington, with a focus in digital media. Between this special project and my current work at Boeing, I'm eager to soak in all I can from both environments in order to tackle whatever that might come my way in the near future.
I would also love to be a resource, however I can, to others who are curious and would like to learn more about the world of digital marketing and communications. 
Do you have any advice for current South Seattle College students? 
Get involved, get involved, get involved! And do it while being and enjoying yourself – no matter how vulnerable you might feel. 
This is probably advice that you've heard before – and often. I received this wisdom myself and I'm not afraid to admit that I brushed it off when I first came to South. It's easy to step foot on campus to go to class and leave when your schedule is complete. What I wish I knew from day one is the experiences and connections I would gain from getting involved with the South community. I truly would not be who I am today if you stripped away the experiences I had from getting involved on campus. I picked up a camera for the first time at South. I wrote my first professional social media post at South. I worked my first outreach events for crowds from single to triple digits at South. I found myself at South – and this rich experience wouldn't have been mine if I didn't invest in South like South invested in me.  
And remember to truly experience this chapter of your life. Soak it all in. Push yourself. Get uncomfortable. Be vulnerable. This is your journey to take. Spend the time to figure out who you want to be and what kind of impact you'd like to make – both big and small. Live and learn authentically. Because when you are true to yourself and allow yourself to fall and stand back up, whether you know it or not, you are inspiring others to be brave while figuring themselves out, too.
Congratulations on all your success Phuong! We're proud to be a part of your academic journey.