Betty Andrews Awarded 2021 Reverend Samuel McKinney Scholarship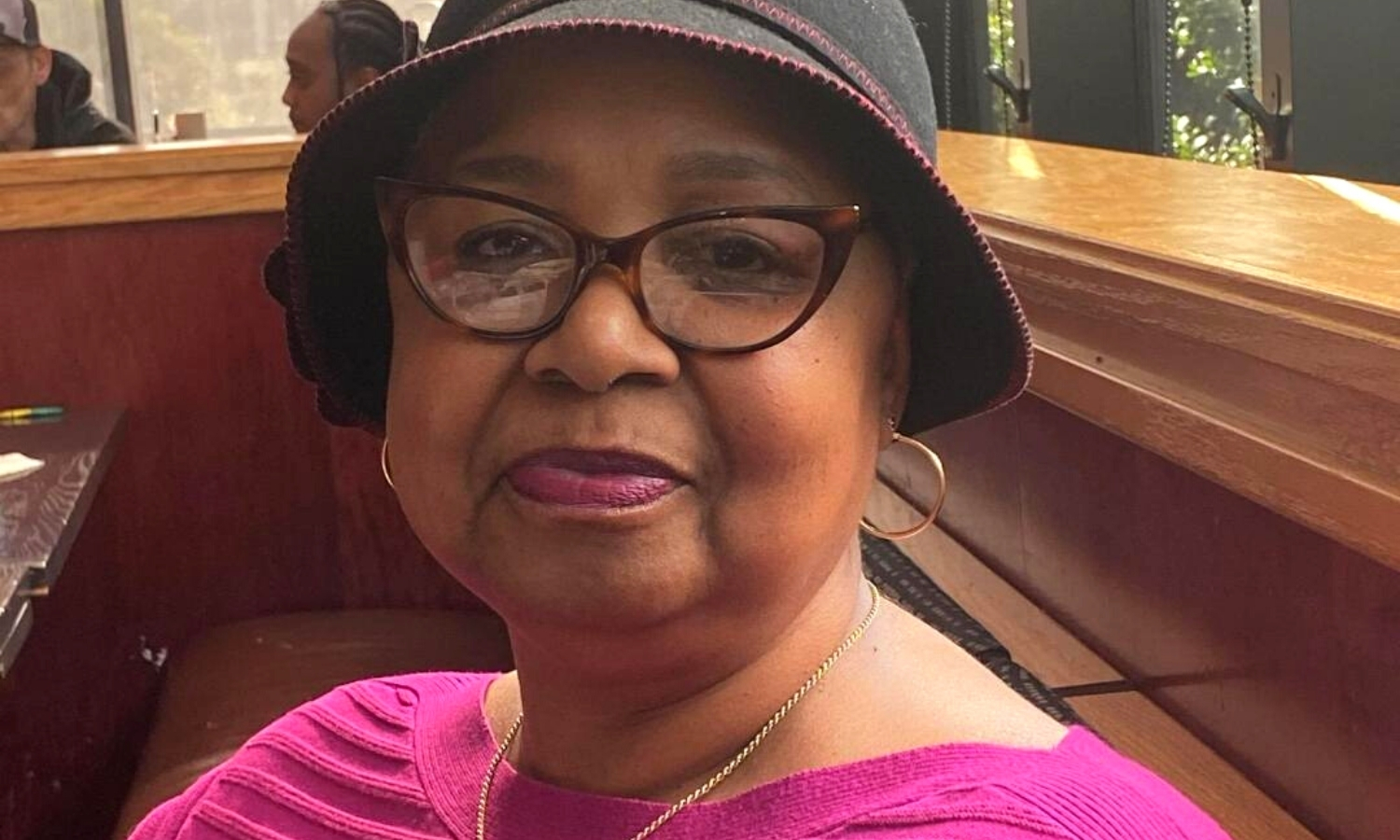 Driven by her dedication to volunteering and helping others, Betty Andrews always dreamed of returning to college to earn her degree and give back to the community she loves. Today, after nearly 20 years, Betty is on-track to graduate from South Seattle College's Hospitality Management Bachelor of Applied Science degree program and has recently been recognized as Seattle Colleges' 2021 Reverend Samuel McKinney Scholarship recipient.
"In 2017, my life changed when my husband suddenly passed away; I was lost and I wanted to find myself again," says Betty, who had previously been enrolled at Highline College in the early 2000s and came to South at the age of 60. "Starting here at South Seattle College, I have met so many people that have motivated me to keep moving forward."
Betty's unwavering determination has helped her overcome immense obstacles while acclimating to life in higher education. Despite facing a steep learning curve, adjusting to new technologies, and navigating financial hardships and personal loss, Betty has excelled in her studies having graduated with her Associate of Arts (AA) in 2020. Betty's perseverance and successes were highlighted during Seattle Colleges' annual Community Celebration of Martin Luther King Jr. on Friday, January 15, 2021, where she was honored with the 2021 Reverend Samuel McKinney Scholarship.
The McKinney Scholarship was established in 1998 to recognize the contributions of the Rev. Samuel McKinney, civic leader and longtime pastor at Mount Zion Baptist Church. Each year the $1,500 scholarship is presented to a qualified African American student currently enrolled at one of the Seattle Colleges.
Much like Rev. McKinney, whose commitment to social justice and equality still inspire and reverberate in our communities today, Betty hopes to use her education and voice to give back to society. After graduation she plans to develop a non-profit organization to help people facing unemployment, food insecurity and homelessness.
"Volunteering and helping others is something that comes natural to me, I do this because it brings comfort to me knowing I am continuing my husband's dreams of helping people who are in need," says Betty. "Being involved in my community is something I enjoy, I get to meet my neighbors and find out what is going on with others around me. I hope to further my endeavors in hospitality and change things in my community."
Since coming to South, Betty has been extremely involved in the South Seattle College campus community. In addition to forming strong relationships with her instructors and seeking out help through the Tutoring Center, Betty has supported and amplified the voices of the Black student community by becoming an active member of the Black Student Union (BSU).
"Joining BSU allowed me to meet other students like myself. Being a part of this club has also built up my leadership skills and helped me step outside my comfort zone," says Betty. "I feel like I learned a lot about my heritage, but also a lot about other cultures. For example, I learned about people in our own history here in the US, but I also met Black people from countries I didn't even know existed. That was a real eye opener for me. It also put me in a position to learn and practice skills like hosting and party planning that are very useful for my intended career in hospitality."
As a nontraditional student, Betty says she enjoys getting to know her classmates…sometimes less than half her age. But just as her fellow students have taught her how to navigate higher education, she hopes to inspire them through her hard work and tenacity.
"I just tell young people to have patience, press on and get their education because it's going to be very important for them in the future," says Betty. "I tell the younger generation to be as tech savvy as possible…being knowledgeable about technology is going to be a prerequisite for survival. Also, vote every year to save our democracy."