South Seattle College Celebrates The Amazing Class of 2021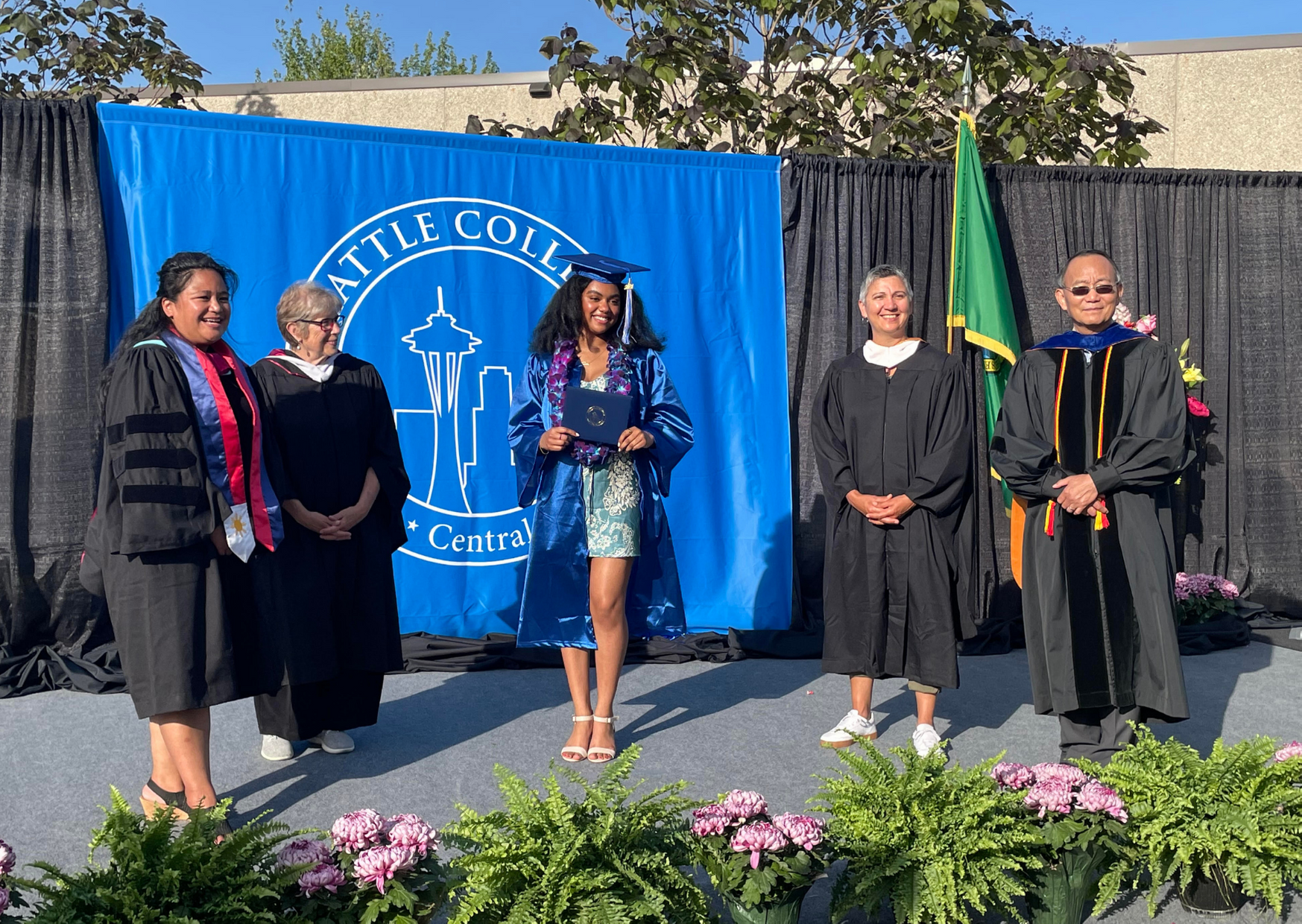 South Seattle College (SSC) honored the Class of 2021 on June 18 with an "Unstoppable Graduation Celebration" to recognize a monumental achievement.  Through sheer perseverance and talent, nearly 500 graduates completed their programs and earned a degree or certificate in the face of a pandemic that shook our communities and personal lives, and drastically changed the way the college community taught and learned over the past 15 months. 
Over 150 graduates, joined by close family and friends, attended the June 18 celebration. They were welcomed onto SSC's main campus in West Seattle to the cheers of faculty and staff as they drove or walked a procession route, and took physically-distanced photos with SSC President Rosie Rimando-Chareunsap and Seattle Colleges District leadership.
In a recorded congratulations message to graduates, President Rimando-Chareunsap said, "You made it, and you made clear to the world the astounding resiliency and determination at your core.  You stayed focused on your goal while everything around you changed, and managed significant hardship beyond the classroom.  I know this experience and your brave response will benefit you throughout your life and future career."
South Seattle College conferred a total of 487 awards this year, including:
313 associate transfer degrees that enable graduates to transfer to four-year colleges and universities in Washington and beyond to complete their bachelor's degrees.
61 career training associate of science degrees and certificates that prepare graduates to enter the workforce immediately.
72 high school diplomas or equivalents, allowing graduates to take a significant step toward future education and employment opportunities.
41 bachelors of applied science degrees, taking graduates' careers to the next level and increasing their earning potential.