Student Life Celebrates Amazing Women in Washington's History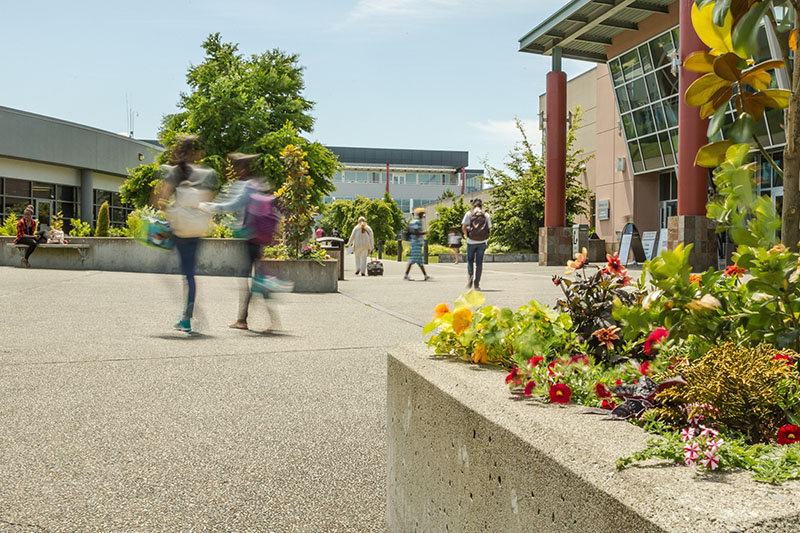 In honor of Women's History Month, South Seattle College's Student Life Department took the last seven days of March to spotlighting incredible women who have made an impact here in Washington and whose legacy has elevated us all!  The highlights were also shared on Student Life's Facebook page. 
Below is our list and while certainly not comprehensive, it shares stories of bravery, community building, and perseverance. 
March 25 Spotlight: Kikisoblu aka Princess Angeline (~1820 – 1896)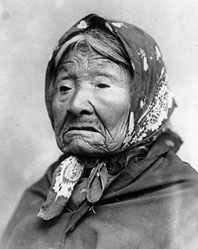 Kikisoblu, also known as Princess Angeline, was the eldest daughter of Seattle's name sake Chief Sealth. She was an important figure in the developing relationship between settlers and the original people of Seattle after the Treaty of Point Elliott forced many indigenous people to leave their homes. Kikisoblu choose to stay and remained in her home on the waterfront near present day Pike Place selling woven baskets until her death in May 1896. She was known as a kind and independent woman. S. Angeline Street is named in her honor.
To learn more about Kikisoblu, read this History Link article: https://historylink.org/File/10737
Bonus Event: A Kikisoblu Princess Angeline Tea, will be hosted on Saturday, April 23, at the Duwamish Longhouse featuring traditional Coast Salish tea, food and live Native flute music. Link: https://www.duwamishtribe.org/events/2022/4/23/kikisoblu-princess-angeline-tea-social
___________________________________________________________________________
March 26 Spotlight: Dr. Nettie Craig Asberry (1865 – 1968)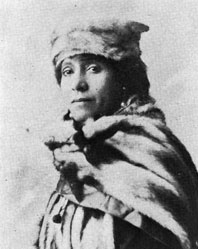 Dr. Nettie Craig Asberry, while born in Kansas, was an important figure in Tacoma's history.
Considered the first African American woman to earn a PhD in the US, Asberry used her musical talent as the organist and choir director of the Allen AME Church and started the Mozart Musical Club to teach children about music. Asberry was also a noted civil rights leader, founding the Tacoma NAACP chapter, first chapter west of the Rockies, as well as supporting the formation of several African American women's clubs across the state.
To learn more about Asberry, read this History Link article: https://historylink.org/File/8632
___________________________________________________________________________
March 27 Spotlight: Bertha Knight Landes (1868 – 1943)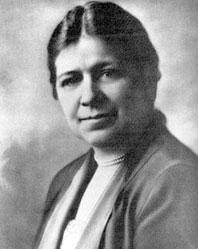 Bertha Knight Landes was elected the first female Mayor of the City of Seattle in 1926, marking her the first woman to do so in a large city in the United States.
Born in Massachusetts, Landes moved to Seattle in 1895.  As a leader in the community, she became involved with several women's organizations and was elected to Seattle City Council. After her time as Mayor she went on to become the first woman moderator of Washington's Conference of Congregational and Christian Churches as well as the national president of the Soroptimists.
To learn more about Landes, check out these articles:
____________________________________________________________________________
March 28 Spotlight: Bertha Campbell (1889 – 1990)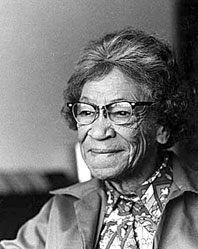 Kansas born, Bertha Pitts Campbell was an important early civil rights leader in Seattle.
Campbell has a long list of accomplishments, including helping to found the Howard University Delta Sigma Theta sorority (as well as the later formation of the Seattle chapter) who went onto participate in the 1913 suffragettes march on the capital, fought for medical and housing rights as a member of the Christian Friends for Racial Equality, and was the first black woman to vote on the local YWCA board. Seattle proclaimed June 13th, 1987 as Bertha Pitts Campbell Day!
To learn more about Campbell, read this History Link article: https://www.historylink.org/File/28
____________________________________________________________________________
March 29 Spotlight: Dixy Lee Ray (1914 – 1994)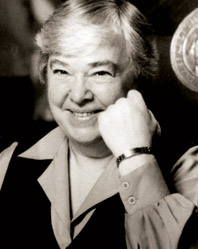 Tacoma born Dixy Lee Ray, was Washington State's first female governor, serving as the 17th governor from 1977 - 1981, overseeing the 1980 Mount St. Helens eruption.
Outside of Ray's political time, she was a scientist. With a doctorate in biology, Ray was also the first woman on the Atomic Energy Commission, an associate professor at the University of Washington, hosted a weekly PBS special "Animals of the Seashore," and went on to head the Pacific Science Center leading back from the brink of bankruptcy.
To learn more about Ray, check out these articles:
__________________________________________________________________________
March 30 Spotlight: Vi "taqʷšəblu" Hilbert (1918 – 2008)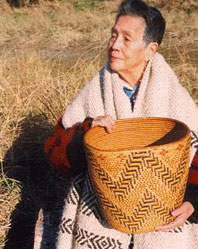 Vi Hilbert, elder of the Upper Skagit tribe, left a lasting legacy in her work preserving and teaching Lushootseed (Skagit), a Coastal Salish language.
In dedication to her work, Hilbert taught language courses at the University of Washington and Evergreen College, transcribed and translated countless traditional stories, published a number of books on grammar and culture, established Lushootseed Press and Lushootseed Research, and made her work accessible to anyone interested in learning more. In 1989, Hilbert was named Washington State Living Treasure.
To learn more about Hilbert and her work, check out these links:
____________________________________________________________________________
March 31 Spotlight: Ruby Chow (1920 – 2008)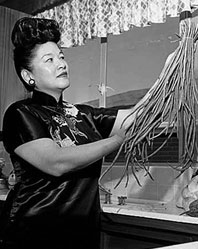 Seattle born Ruby Chow was, among many firsts, the first Asian American elected to King County Council, serving 3 terms.
Chow was a leader, restauranteur, and activist, pushing for greater representation for people of color both in the working and political sectors. She thought it was important to share Chinese culture with Seattle, inviting the general public to events and appearing on local television. Through Ruby Chow's Restaurant, the first Chinese restaurant outside of Chinatown, she supported politics, eventually joining KC Council. Ruby Chow Park is named in her honor.
To learn more about Chow, read this History Link article: https://www.historylink.org/File/8063
___________________________________________________________________________
Bonus! April 1 Spotlight: Mary Yu (1957 – Present)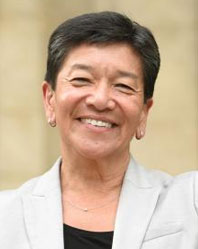 Chicago born Mary Yu made Washington State history representing a number of firsts to join the state Supreme Court.
The only living woman on our list, Justice Yu has been included for her notable firsts in her appointment to the Washington Supreme Court, as the first LGBTQAI+ member, the first Asian American member, and the first Latina American member. Also the first in her family to go to college, she earned her J.D. from the University of Notre Dame Law School. In 2012, Justice Yu officiated the first same sex marriages in Washington. 
To learn more about Justice Yu, check out these articles:
Sources for these spotlights: listed History Link articles, listed Washington Secretary of State Legacy articles, Seattle Met Articles "30 Women Who Shaped Seattle", and Wikipedia bio pages.