NW Wine Academy Tasting Room Reopens Nov. 4th!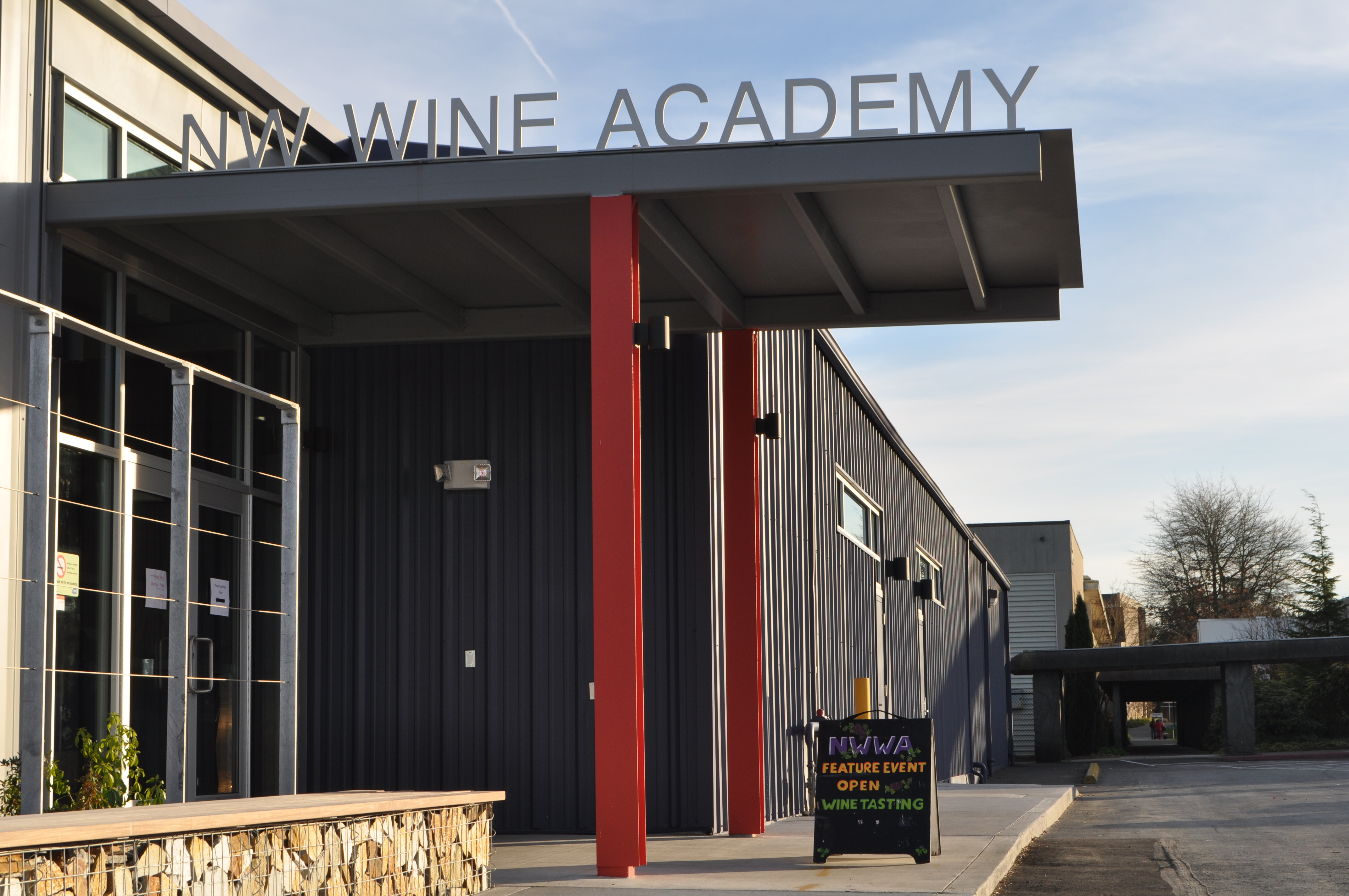 South Seattle College and the Northwest Wine Academy (NWWA) are excited to announce the NWWA Tasting Room, Wine Bar and Retail Store is reopening on Nov. 4, 2022. Hours of operation will be 1-6 p.m. on most Fridays and Saturdays (a more detailed schedule is shared below).  
The tasting room has been closed for the past few years, and NWWA looks forward to welcoming the community once again to share amazing local, student-produced wines.  
We are also pleased to introduce the Academy's new Winemaker and Winemaking Instructor John Darin to the program and community. Darin's extensive background in winemaking and cellar logistics has been developed after years of working with a diverse spectrum of grape varietals and winemaking practices. His experience, as well as his time working with many industry leaders, brings critical first-hand knowledge from the winemaking industry directly to the classroom. 
Hours and dates of operation 
The Northwest Wine Academy Tasting Room, Wine Bar and Retail Store is open again as of Nov. 4, 2022! Hours of operations will be (most) Fridays and Saturdays, 1-6 p.m. 
November: Open Nov. 4-5; 12; 18-19 (closed Nov. 25-26 for the holidays) 
December: Open Dec. 2-3; 9-10; 16-17 (closed the remainder of the month and reopening in January) 
Please note: At this time only credit and debit cards are accepted for purchases 
Getting here 
NWWA is located in the North Parking Lot at South Seattle College (6000 16th Ave SW) in the Puget Ridge neighborhood of West Seattle. There is ample paid parking in the north lot, and visitors can generally find free parking along 16th Ave SW with a short walk to the Academy from there.  View our campus map for more details.  
About the Northwest Wine Academy 
The Northwest Wine Academy, an academic department at South Seattle College, was established in 2004 as the first and only working and teaching winery of its kind in Western Washington. Classes are designed for students just starting out in the wine industry, professionals who need to enhance their skills and knowledge of current trends, and enthusiasts who want to deepen their knowledge of wine.