Alumni Profile: Tamica's Story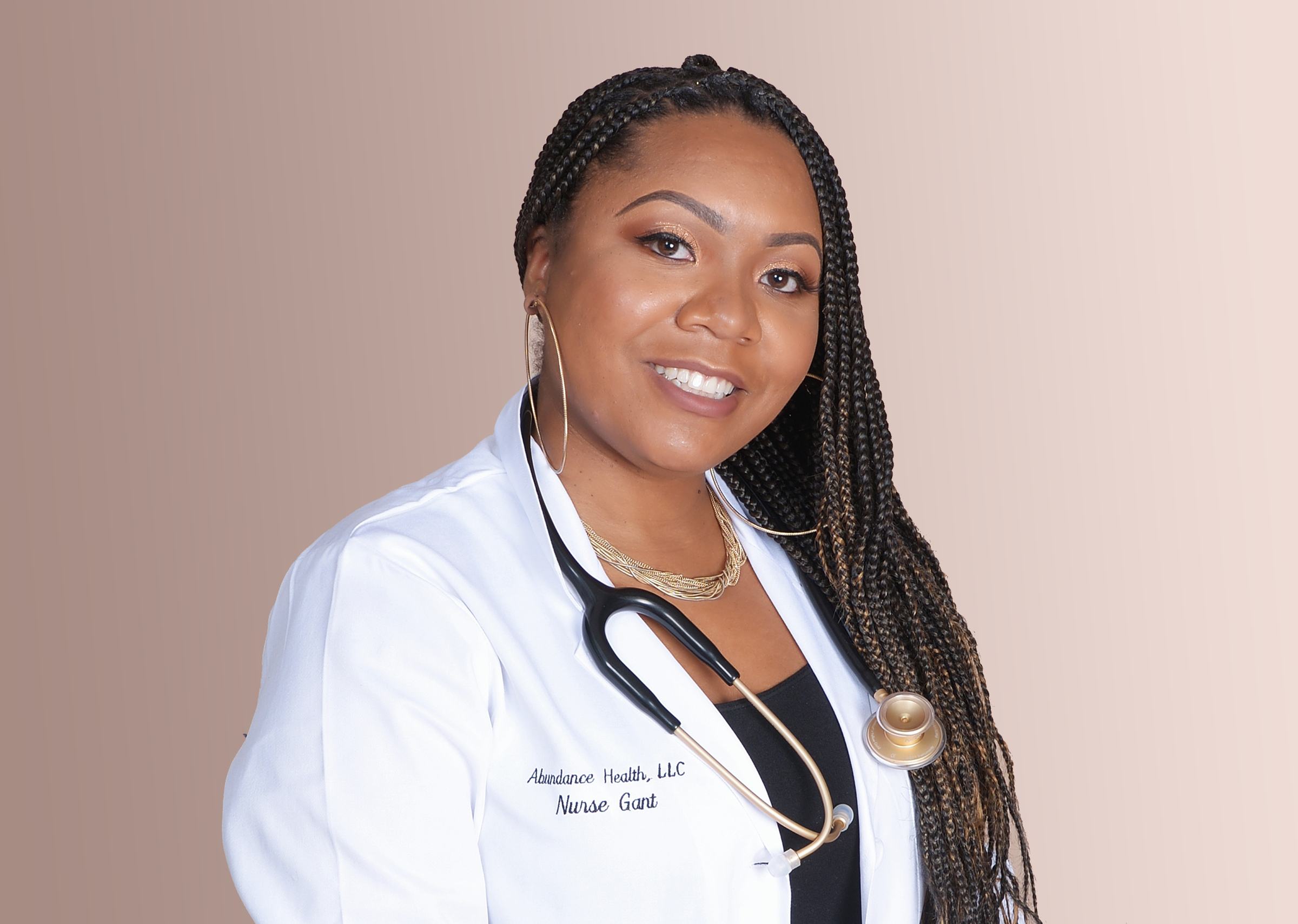 A CEO, a registered nurse, an entrepreneur, a mother of three, and a wife, Tamica Gant is a woman of perseverance and dedication.
As a graduate of South Seattle College, Tamica went on to receive her nursing degree from Seattle University, leading to her future career as a registered nurse and CEO of a nursing service.
Recently, Tamica shared her story with us, reflecting upon her life, the trials she faced to get to where she is, and recalling how her educators at South created opportunity for her to succeed.
Tamica shared, "I was raised by my mom, who was a single parent of four children; my dad wasn't present, and it can be hard to be raised by a single parent." She used this experience to build her idea of what her life would look like.
"I graduated from high school in 2007 and knew before graduating that I wanted to be a nurse. I just didn't know how to get there. I didn't have anyone guiding me through the process of applying to schools, so I was just going through that on my own," she said. "I decided to apply to South Seattle College at that time and decided to attend there after graduation".
A few months after starting at South, Tamica became pregnant with her first child. "I was nervous and felt like so many people were doubting me," she said. While pregnant, she continued with her education unwaveringly. "My goal was to not become just another statistic; it wasn't just about proving people who doubted me wrong. It was about setting an example for this other human being who was here."
Tamica graduated from South in 2010, got married in 2011, and had her second son in November of 2012. Two days after giving birth to her second child while preparing for nursing school applications, Tamica met with an English instructor at South named Laura Kingston (now interim executive dean at Georgetown Campus) to go over her application essays. She knew that her teachers at South would provide her with the needed support to continue with her education.
Earlier this fall, Tamica reached out to Laura to thank her for the support over a decade ago. She wrote, "I just wanted to reach out to you to tell you thank you for your dedication and assisting me through that process. Little did I know, the time and effort that you sacrificed would assist me in my journey today. Having you as an instructor during that time period was a steppingstone for where I am now, and where I continue to go."
Reflecting on Laura's support at that critical time, Tamica continued, "You helped me with my essays two days after I gave birth to one of my children, and I was (and still am) so grateful! I was applying for a grant for my business [recently], and when I was awarded the grant, you crossed my mind. I thought about you as my instructor and our last meeting related to the essay responses for the application process, and I decided to reach out."
Following her meeting with Laura, Tamica finished applying to nursing school and soon received word that it had initially been rejected. She knew she needed to keep going and went on to try again. Applications. Essays. Deadlines. Keep going.
"I didn't want [my son] to go through the things I went through. I didn't want him to struggle how I struggled; life is already hard enough; why not try to give him a head start in life?," Tamica said of her perseverance.
She felt waves of defeat and uncertainty but knew that both she and her family deserved more. She didn't give up, applied again, and finally Tamica received a waitlist notification and, a few days later, an acceptance.
"I didn't ask questions. I didn't want to know what changed. I just kept going," she said.
Tamica excelled through two years of nursing school and as her educational journey began to close out, her family faced a tragic housefire during her finals week resulting in temporary housing displacement and a loss of the work she had completed for her finals. Tamica is someone whose family means everything, so like all the barriers in her past she took this as a moment to be thankful that they had made it out safely and continued with her schooling.
She received extensions, completed her program, and became a nurse, fulfilling the future she envisioned as a high school graduate.
Today, Tamica works at Swedish Medical Center as a Registered Nurse. That drive that got her through her education has carried over into her professional career, and she has also started her own company, Abundance Health, LLC, that recently received a contract from The City of Seattle's Human Services Department to provide nursing services within King County.
Tamica isn't done forging her path. "I want to keep growing my company and expand into providing resources to people who don't have access, medically or physically," she said. Combining entrepreneurial spirit and an endless drive to help others, Tamica and her husband have provided housing for children in the foster care system, and have begun dabbling in real estate to develop affordable housing for families in need.
Tamica's path wasn't always linear, and it didn't come without work.
"Don't give up, no matter what you feel is stacked against you," she said. "Don't allow those moments to define you … It's okay to not know what you want to do. Just stay involved, getting your education will always create an opportunity for success."
Tamica's belief in education is something that she shares at home; she has conversations with her sons about how sometimes what you're doing in life might not feel important. but it's paving the way to something greater.
Reflecting on her time at South Seattle College, Tamica shared, "South gave me the opportunity for one-on-one learning. It acclimated me to college work and prepared me for furthering my education. A smaller school like South stops you from getting lost in the educational system; it prepares you."
South Seattle College aims to support all students in their educational journeys and provide them with the resources and support to succeed, Tamica's success story and the journey she embarked on to get where she is in life is one of many that South is proud to be a part of.