South Seattle College Celebrates New Steve and Sharon Huling Automotive Technology Center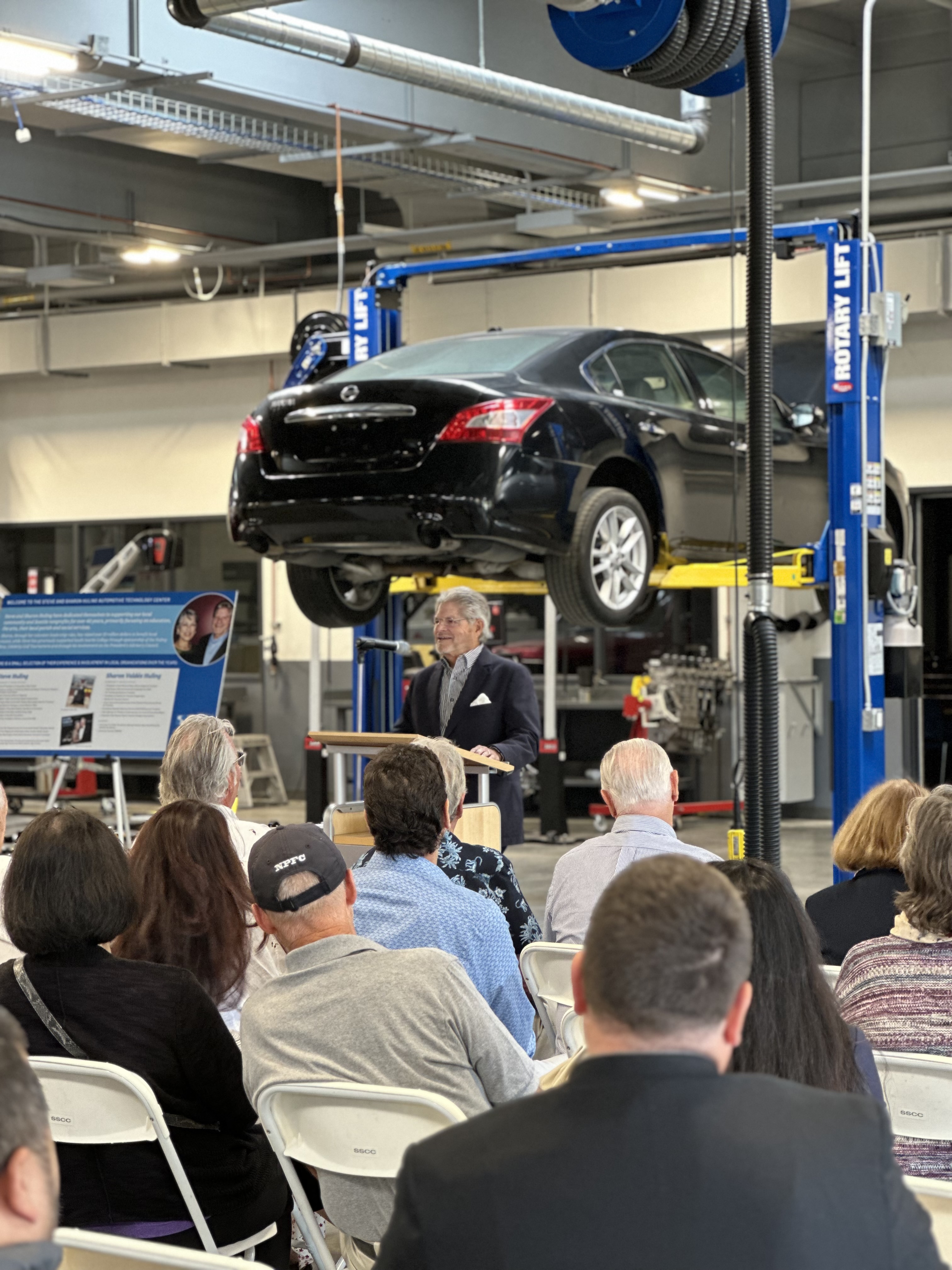 South Seattle College Celebrates New Steve and Sharon Huling Automotive Technology Center 
South Seattle College celebrated the grand opening of the Steve and Sharon Huling Automotive Technology Center on May 23, 2023, recognizing both the amazing new learning space for Automotive Technology students and the charitable contributions to South from the Huling family over many years.  
Words of appreciation for the building that was first envisioned over a decade ago and contributions from the Huling family were shared by college administrators and faculty, the South Seattle College Foundation, local business leaders and a program alumni.  Seattle Colleges Emeritus Chancellor Jill Wakefield shared history of the Huling family's support of South over the years before the Hulings shared their thanks and support for the college and its mission to provide training that leads to family-supporting careers.  
Steve and Sharon Huling were also presented with a surprise from South Seattle College Interim President Jean Hernandez:  a personal letter of thanks from Washington State Gov. Jay Inslee and a proclamation from Seattle Mayor Bruce Harrell marking May 23, 2023 "Steve and Sharon Huling Day." 
While the grand opening just took place due to scheduling delays, students have been learning in the new center since the start of academic year in September of 2022.  The 49,000 square foot fully renovated and expanded training facility (funded through the Washington State Board for Community and Technical Colleges major capital project system) boasts large shop spaces with 20 service bays and all-new lifts, updated classrooms including a virtual reality training space, common spaces to relax and connect with fellow students between class time, and new equipment throughout to provide safe, relevant training in line with modern automotive technology industry standards.  
The Hulings were recognized for over three decades of philanthropic support to the college and automotive technology program, including donations to the 13th Year Scholarship Program (which inspired the publicly funding Seattle Promise program of today) and support for retooling the Automotive Technology Center once completed.  
With automotive technicians in high demand across the state of Washington, now is a great time to check out South's Automotive Technology Program.  Contact our Welcome Center if you'd like to join an upcoming tour of the Steve and Sharon Huling Automotive Technology Center.