Asian American & Pacific Islander (AA&PI) Heritage Month Events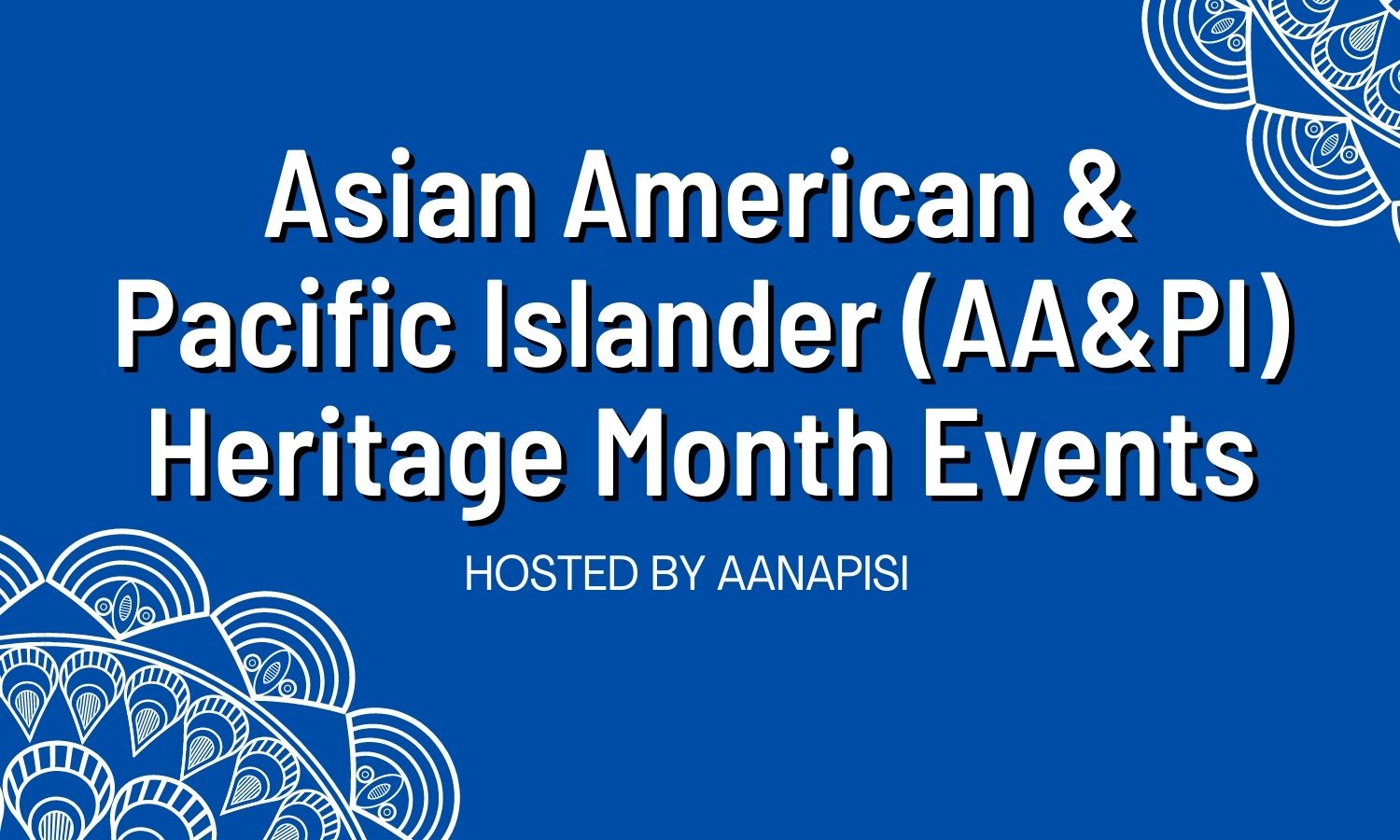 We are so excited to share that AANAPISI (Asian American Native American Pacific Islander Serving Institution) staff will be hosting four events in the month of May to celebrate Asian and Pacific Islander Heritage Month! Although we cannot gather physically, we would love to see you virtually at some of these events! Students, staff, faculty, and community members of the public are welcome to attend.
Upon your submission of your RSVP, you will receive Zoom links for each workshop. We will also reach out to you closer to the event dates with additional information.
RSVP Here: https://tinyurl.com/APIHeritageSouth
---
A&PI Lunch Gathering
May 3, 11 AM-12 PM
Bring your lunch, log onto Zoom, and meet and chat with the AANAPISI staff and other south community members and students to relax, hang out, and share space.
---
#StopAsianHate
May 11, 10 AM-11:30 AM
Since COVID-19, the Asian community has experienced heightened racist attacks, including hateful rhetoric and physical violence, including a mass hate-related shooting. Join us for a group discussion in a safe and supportive environment.
---
Anti-Blackness in the NH&PI Community
May 20, 11 AM-12 PM
Black Lives Matter. Join us for a discussion about the history of anti-Blackness in the Native Hawaiian and Pacific Islander communities and how we can support the Black community.
---
Mindfulness: Culturally Relevant Self-Care Activities
May 26, 10 AM-11 AM
With the end of the school year coming up, join us for a very interactive community gathering to learn about and participate in culturally relevant mindfulness and self-care activities.
Questions? Please email Vy Pham (vy.pham2@seattlecolleges.edu) and Helen Enguerra (helen.enguerra@seattlecolleges.edu).
Download our digital flier here!