Alumni Spotlight: Melinda Chambers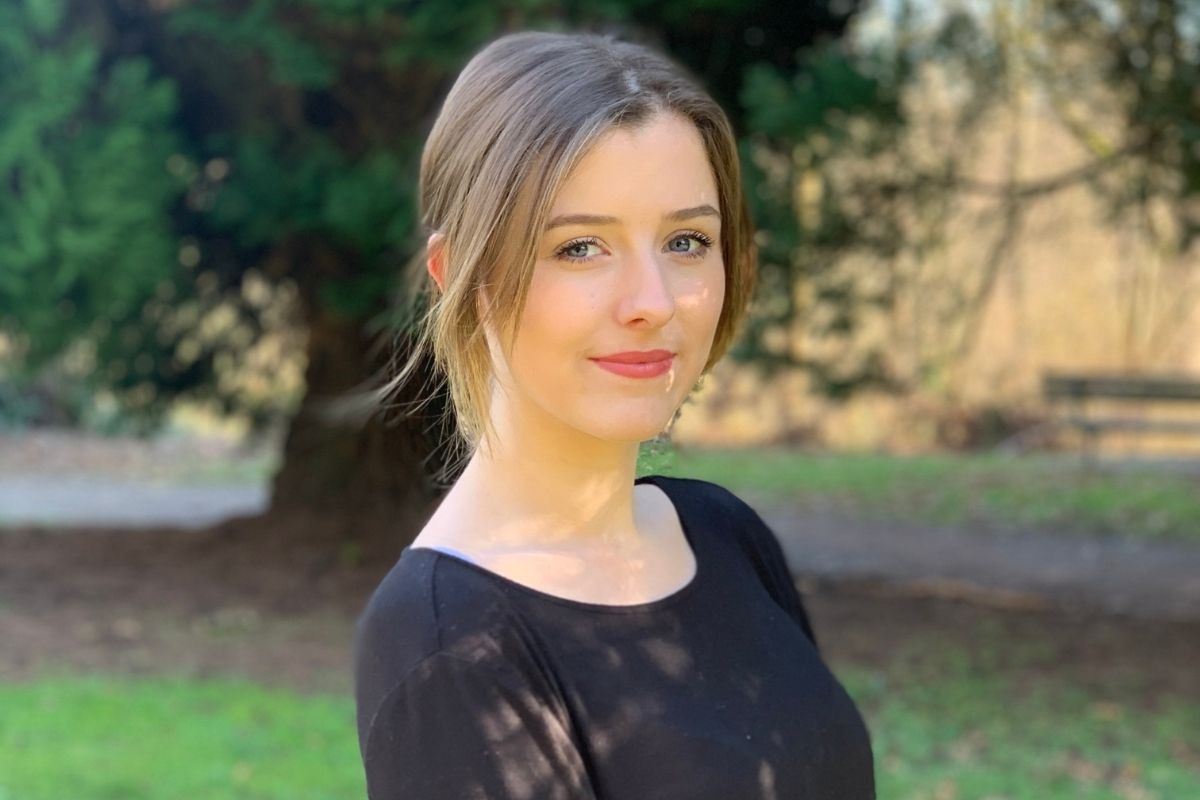 South Seattle College graduates can be found in nearly every corner of the globe, contributing to their communities and working in a diverse range of professions and industries. To acknowledge all of our wonderful alumni and their accomplishments, we're capturing our graduates' stories and the impact South has had on their academic and career journey.
Today we are highlighting Melinda Chambers, who graduated in 2017 with her Associate of Arts (AA) degree.
Area of Study: College Transfer - Associate of Arts (AA)
Transferred to: University of Washington 
Degree: Currently pursuing a Bachelor of Business Administration (BBA) in Finance
Current Career or Internship: Financial Forecasting Intern for the University of Washington Treasury Office
---
Melinda Chambers came to South Seattle College in 2015 to participate in the Running Start program, which welcomes qualified high school juniors and seniors to enroll in college courses tuition-free. As a high schooler enrolled at Highline High School, Melinda was able to satisfy her high school graduation requirements in addition to earning transferrable credits accepted at most four-year colleges and universities. 
Melinda graduated from South in 2017 with her Associate of Arts (AA) degree. After graduation, she transferred to the University of Washington's Michael G. Foster School of Business where she is currently pursuing her Bachelor of Business Administration (BBA) in Finance. As a first-generation college student (the first in her family to attend a four-year college or university), at the UW, Melinda serves as the VP of Operations for the First Generation Business Leaders (FGBL) Club, a student-led organization dedicated to empowering and supporting first-generation college students.   
In addition to her studies as a UW student, Melinda has explored the world of finance by interning with several prominent companies in the Seattle region, making connections and earning valuable real-life experiences. She has been a Marketing Research Intern with Tomofun's Furbo Dog Camera, a Facilities Analyst Intern with Boeing, a Finance Intern with Nintendo and a Financial Forecasting Intern for the University of Washington Treasury Office beginning in January 2021. 
Melinda shares how South helped her explore future career paths before transferring to the UW. 
---
How did South prepare you for current career and future education?
I got involved with South Seattle College through my high school counselors and the Running Start program. The program allowed me to be completely independent and take classes towards my AA in high school. During my time at South I still hadn't decided what I wanted to study further or do as a career. However, studying at South allowed me to start to learn what my interests were early on. 
What did you enjoy most about studying at South?
I really enjoyed the people I worked alongside and the faculty. Everyone I encountered was accommodating, friendly and wanted to see you succeed.
How did learning at South help you with the transfer process?
The advisors at South really go above and beyond to help walk you through credit planning for those who are looking to transfer. I would try and see them each quarter to plan for, not only future quarters, but also talk about my higher-education goals and how to reach them. The process paid off as nearly all of my credits transferred when I came to the UW. 
How has what you learned at South influenced the way you work today?
The small classes at South really allowed me to get to know my professors on a one-on-one basis, which taught me early on how important it is to get to know your leaders and network with them. I brought these skills into not only university, but also my internships. I have received many opportunities from these relationships alone.
What are your future career plans?
I've had a wide variety of internship experience during my last couple years at UW. I currently have plans to graduate in June and work in financial planning and analysis, or other finance roles in a corporate setting. I currently have an itch to leave my hometown of Seattle, so I will be applying to quite a few positions in other cities as well! I see myself one day going back to school for an MBA and going into management as well.
Do you have any advice for current South Seattle College students? 
Take your time at South as seriously as you can! I think for me, I tend to see the big-picture and get impatient with the small details and stepping stones. Although I've come to learn that these times are just as fundamental to setting yourself up for a successful future, and that you should take all the opportunities possible to fully apply yourself.
Congratulations on all your success Melinda! We're proud to be a part of your academic journey.