Alumni Spotlight: Nicole Parker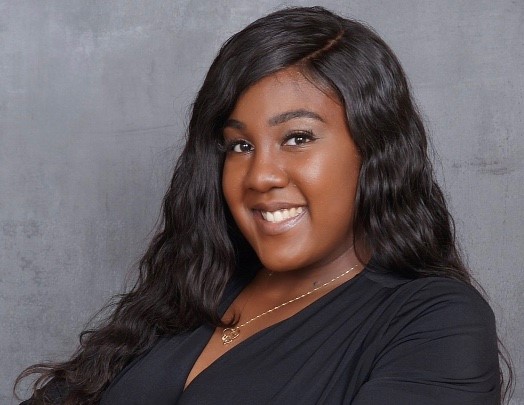 South Seattle College graduates can be found in nearly every corner of the globe, contributing to their communities and working in a diverse range of professions and industries. To acknowledge all of our wonderful alumni and their accomplishments, we're capturing our graduates' stories and the impact South has had on their academic and career journey. 
Area of Study: College Transfer - Communications (Public Affairs Concentration) 
Transferred to: Northwest University 
Current Career & Education: Graduate Program Coordinator for the Office of Diversity and Inclusion at Seattle University and pursuing a Master of Education in Student Development Administration at Seattle University 
---
After graduating from Chief Sealth High School in 2012, Nicole Parker came to South Seattle College to participate in the 13th Year Promise Scholarship program which provided one year of free in-state tuition and support services at the college. As a first-generation college student (the first in her family to attend college), the 13th Year Scholarship program gave Nicole a clear pathway into higher education, while providing built-in resources on campus to help support her success. The 13th Year Promise Scholarship program has gone on to inspire the Seattle Promise scholarship program, which provides all graduating seniors from a Seattle public high school with up to two years of free tuition and support services at one of the Seattle Colleges. 
Nicole earned her Associate of Arts (AA) degree in "General Studies" from South in 2014 (with an emphasis in communications). After graduation, she transferred to Northwest University to pursue a bachelor's degree in Communications with a concentration in Public Affairs. Today, Nicole is the Graduate Program Coordinator for Seattle University's Office of Diversity and Inclusion, and is currently pursuing her Master of Education in Student Development Administration at Seattle University. 
How did South Seattle College prepare you for current career and/or future education?
During my time at South Seattle College, I hung out in the Club Center and Multicultural Center (now the Center for Equity, Inclusion, and Diversity). Eventually I got involved with student organizing and leadership. I became the President of the Black Student Union, worked on the Student Activities & Programs Fee Board and developed meaningful relationships with members of Student Affairs who instilled in me a passion for access and equity. From these Student Affairs professionals I learned that it takes more than a tutor to help students succeed. South prepared me for a career serving students beyond the classroom.
What did you enjoy most about studying at South? 
One of the things I enjoyed most about studying at South was the diversity of both people and pathways. Students and staff at South Seattle College reflected many different backgrounds, and opportunities were made available to help students succeed in ways that honored the fact that we're all different and have different goals.
How did learning at South help you with the college transfer process? 
During my time at South I learned to advocate for myself, track my own credits, and to not be afraid to check-in with an advisor (often). Many students try to figure it out on their own, but as a first-gen student, I was mindful to take notes and email my advisor. I learned to love having a degree plan, which made it easier not to fall through the cracks or get overwhelmed during the transfer process.
How has what you learned at South influenced the way you work today? 
After transferring out of South Seattle College, I completed my bachelor's degree in Communications with a Public Affairs concentration, but never forgot the influence that South's Student Affairs professionals had on my success. The lessons I took with me prompted me to pursue a master's degree so I can serve students holistically. I'm currently in my second and final year of the Student Development Administration master's degree program at Seattle University.
What are your future career plans?
I hope to build a career in leadership advocating for access, equity, and inclusion in higher education. South Seattle College taught me how transformative college can be when students are supported holistically, and I hope to help provide that experience for many more minoritized students.    
Do you have any advice for current South Seattle College students?
My advice is to not buy into the stigma that going to a community college is somehow less prestigious or less important than going to a big four-year institution straight out of high school.
Do yourself a favor — save your money and attend community college for a year or two while you decide what you want out of your education. Also, take it seriously, ask for help and advocate for yourself. South offers a small enough campus that you can get to know people and resources well, and you should utilize them.
Congratulations on all your success Nicole! We're proud to be a part of your academic journey.