Honoring the Life and Legacy of Jerry M. Brockey, Former SSC President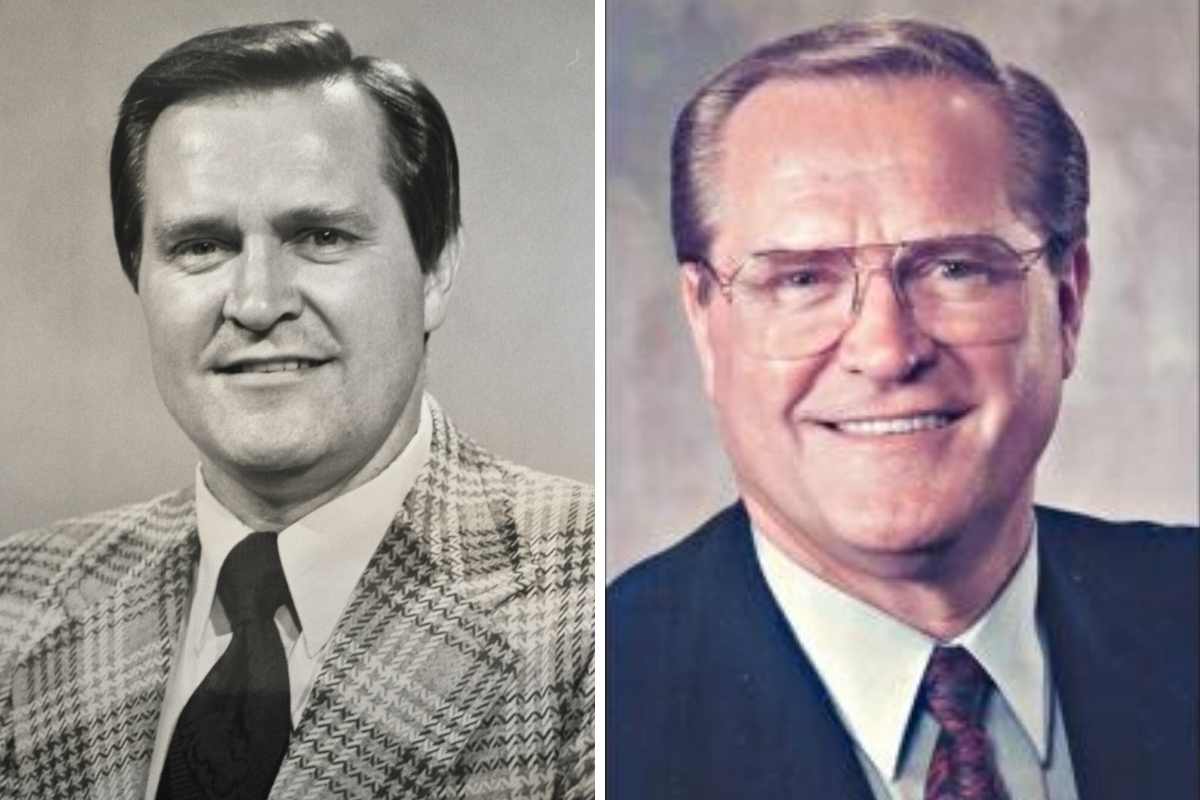 With heavy hearts, we share the news that former South Seattle College President Jerry M. Brockey passed away with his family at his side on March 22, 2020 in Tuscon, AZ after a courageous battle with Parkinson's disease.  He was 86 years old.  Our thoughts are with Jerry's family in this difficult time, and we are grateful for his contributions to South Seattle College's culture and success in educating our community over the past 50 years. 
Jerry was a key figure in the launch and growth of South, serving on the planning team that started the Seattle Community Colleges District in the 1960s, serving as dean of instruction, and later becoming South's second president from 1977 to 1995. 
You can read Jerry's obituary here, and leave a comment if you'd like.  Always a champion for South, his family has asked that donations be made to the Jerry M. Brockey Endowed Scholarship in lieu of flowers.  
A celebration of life on South's campus will be planned with Jerry's family for later this year.
 A Formative Figure for South
The Jerry M. Brockey Student Center sits at the functional center of South Seattle College's main campus.  It is, in many ways, the heartbeat of our college where students gather to connect with each other, and the cultural celebrations of a diverse community take place.  It is fittingly named after a man who was there from the beginning, when South Seattle College was only an idea. As we mourn the passing of the JMB building's namesake, we'd like to share more on Jerry's history and legacy at South.
Born in 1933 on a small farm in North Dakota, Jerry eventually landed in Seattle where he built his career in education, earning a Masters of Education from Seattle University in 1961 and going on to teach and coach at Seattle Public Schools. 
Known as a "Builder of Dreams," Jerry joined the planning group to launch the Seattle Community College District in the 1960s (comprised of South Seattle College, Seattle Central College, and North Seattle College). 
When South Seattle (then "Community") College was established in 1969 Robert Smith became the first president, and a few years later he brought Jerry on in various leadership roles, including dean of instruction. 
Over the next decade and a half in instructional leadership, Jerry was integral to the college's growth as a premier workforce education and college transfer destination.  He was dedicated to student success, his community, and building partnerships between industry and the college to create strong pathways for students from education to career that persist today.
In 1977, Jerry became president of South Seattle College.  He was known as a passionate and tough leader, with high expectations and a legendarily firm handshake.  One of his first goals upon becoming president was to expand the surrounding community's understanding that the college was more than the technical programs it was most know for (including aviation, auto and diesel/heavy equipment), and to find out from community members what they most needed from the college. 
Former colleagues described Jerry as an "egalitarian … an effective president, and a natural leader," a "welcoming executive that created a welcoming environment for students," and a president who was "really good at bringing people together.  He could build a team to get something done and had a way of making sure that people knew what needed to be done."
West Seattle historian and journalist Clay Eals, in remarks shared with the West Seattle Blog, said, "Jerry also was a highly visible connector between the college and the rest of West Seattle, no easy feat given the college's geographical isolation." Eals went on to say, "He was a true force for good, worthy of admiration."
In February of 1994, the college broke ground on the Jerry M. Brockey Student Center.  The 30,000 sq. foot building was completed in 1995.  That same year, Jerry's services were called to the next level as he became Executive Vice Chancellor for the Seattle Community Colleges District. 
Jerry's legacy is ever-present at South Seattle College. The Jerry M. Brockey Endowed Scholarship has helped many students find financial stability so they can focus on their studies, the Jerry M. Brockey Student Center bustles with students passionate about their education and future careers, and the unwavering dedication to student success Jerry instilled as a leader guides us to this day.