Get Paid to Help South Seattle College Become a Smoke Free Campus!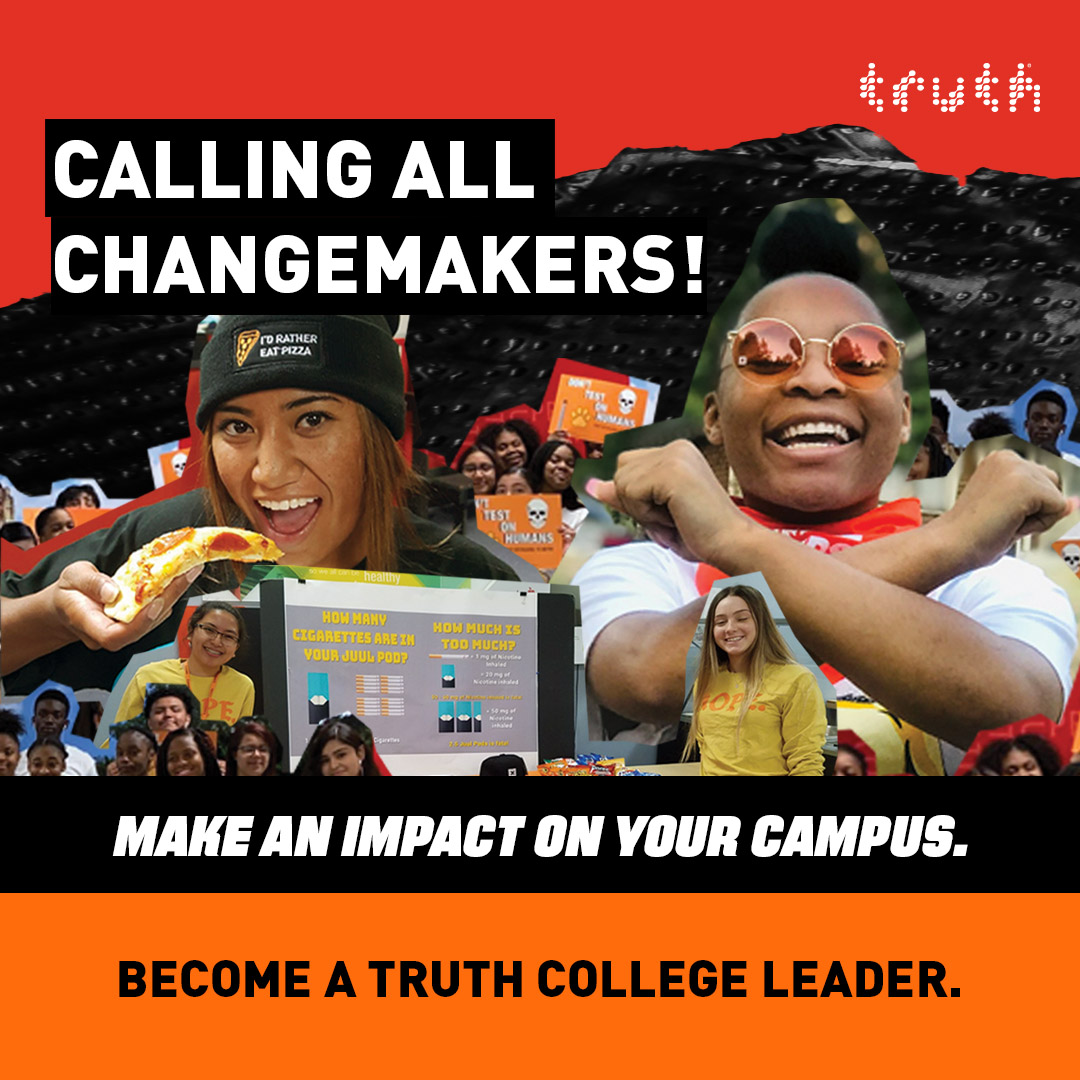 Welcome to the new academic year! Are you looking for an awesome opportunity to engage in positive change and earn money at the same time? 
South Seattle College was recently awarded a grant from the Truth Initiative to assist us in becoming a smoke-free campus.  We are looking for two students to be hired on as Truth College Leaders to assist the College and our community over the next 18 months on becoming smoke and tobacco free.  Students who are selected for this opportunity be paid an average rate of $16 per hour with the anticipation of 5 – 6 hours of work per month. 
To apply, please complete the following application: www.thetruth.com/college-leaders-application. 
Please note you will apply through the Truth Initiative, not the college. Also, the application currently states (as of 9/30/20) that the application window ends Oct. 1, but is still open and available. 
We're looking for outgoing, talented, hardworking student leaders with a demonstrated ability to motivate and inspire their peers to make change on campus. We need passionate, friendly people who will help the Truth Initiative on campus and push forward the movement to end smoking for good. Help us rally students to stand against tobacco use and get to 100% tobacco free campuses.
YOU WILL:
Work hard - It's fun, but it takes a lot to pull a campus-wide event together. We'll need your full energy.
Be a team player - You'll be part of a unique team made up of other students.
Be outgoing - You'll have to creatively engage others at events, helping to share our message and give away our awesome merchandise  
Be passionate - You'll hold down a crowd, play games, and have amazing personal conversations about social change
Inspire - Through creativity and social influence you will spread the truth and drive policy change on campus
Historical Overview of South Seattle College Smoking & Tobacco Policy
On March 9th, 2018, with the recommendation of the former Interim President and lead by the United Student Association, the Clean Air Task Force (CATF) was established to formulate a recommendation about the smoking policy with inclusive input from the campus community.  After about a year of planning and discussions, CATF formulated a recommendation to become 100% tobacco and smoke-free. On May 14th, 2019, after very careful discussion and consideration, including many of the factors that CAFT also had considered and discussed, the President's Cabinet accepted the recommendation that the college go smoke-free.
President's Cabinet supported the recommendation because it advances us towards the college we hope to become. We are a college that cares about our employees and students, and one that seeks to support a productive and healthy work and learning environment.