"Why I Got Vaccinated" Students & Staff Share Their Experience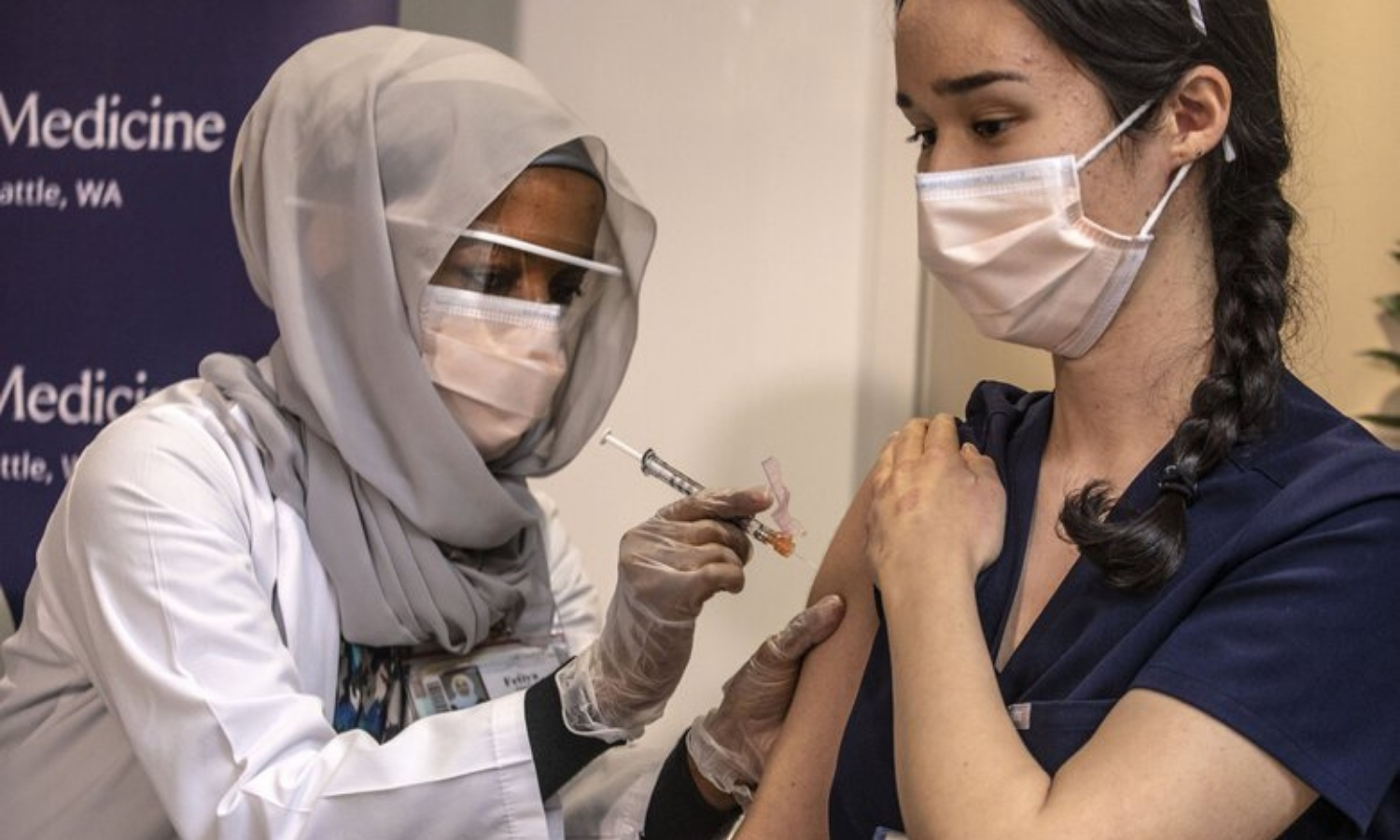 Since the COVID-19 pandemic dramatically changed our lives in 2020, students, staff and faculty at South Seattle College have worked diligently to prevent the spread of this disease to keep our friends, families and communities safe. With the arrival of new vaccines, we now have an effective weapon to help speed up our return to normal and get our communities and college back to the pre-pandemic experience. 
South Seattle College encourages all students and employees who are able to get vaccinated against COVID-19 to do so.
---
The COVID-19 vaccine is now available at no cost to all people 16 years and older in Washington state. We invite you to join them by scheduling your vaccine appointment as soon as possible. 
Schedule Your Vaccine Appointment (or visit a walk-in location): Visit Washington state's Vaccine Locator to find and schedule an appointment online in your area. You can also call 1-800-525-0127 and press #. For interpretative services, say your language when the call is answered.
Walk-in vaccinations with no appointments needed are also available at the Kent ShoWare Clinic and Auburn Mall Clinic. Learn more here.
Remember, even if you are not personally concerned about getting the virus, getting vaccinated and protecting yourself means protecting everyone around you, including those most vulnerable to becoming very sick from COVID-19.
Click here to learn more about the COVID-19 vaccines, including how they are made, safety information, and how they protect you from the virus.
For more information about the vaccine, please visit www.CovidVaccineWA.org.
---
Hear from South Seattle College students, faculty and staff about why they chose to get vaccinated – and why they encourage you to do the same! Let's put this virus behind us.
I chose to get the vaccine because I believe in taking personal action for the common good, and I understand the part that I and my family play in community health and well-being. As a mom to young kids, I want them to be safely and comfortably back in school with their peers without further interruption, and I also care for my parents in their 80s and want them to enjoy many more years close to their grandchildren. I know that by getting my vaccine, I am helping South and our broader Otter community get one step closer to being together again serving students.
I trust and believe in the science used to create the vaccines. I chose to get the vaccine because I want to protect myself, my family and my community. I am looking forward to the end of the pandemic so I can once again travel and enjoy all the little things!
I got the vaccine to keep myself and the people I care about safe. Especially my rock star students who I can't wait to see again soon in the future!
I got vaccinated because I want to feel confident hugging my parents and grandparents, and visit my friends with the knowledge that I am not carrying something that might kill them. Closely following the remarkable work being done by dedicated scientists to get these vaccines ready has been one of the bright spots of the last year. At a time when a lot of things felt hopeless, watching the emergence of one of the most remarkable and safe medical developments of my lifetime has been incredible.
Getting vaccinated means being able to rejoin family and friends with much less fear about spreading the virus. I also feel responsibility to my community to make it safer for front-line workers and my colleagues. It's important to take steps that end our isolation from one another.
I chose to receive the vaccine because I believe this pandemic will not resolve itself, we must take action!! This is another way we can.
I got the vaccine because I want to go to a movie theater again safely, and for myself, friends, workers, and the public. The vaccine is safe and a marvel of modern science, we should all get the vaccine to get back to a new normal and and a way we can honor those that have been lost and to those that lost people to this disease. Get vaccinated!
I got the vaccine in order to protect myself and others within my community. Ending the pandemic requires everyone to do our part so that we can be together again, safely.
I did it partly to protect myself, but mostly for others. I wanted to protect my family and loved ones and give us the chance see each other in person again soon. I also wanted to do my part to put an end to this pandemic.
I believe the way to a peaceful, kind future is to act with compassion, starting with yourself and encompassing everyone. I am using every tool available to the best of my abilities to make the world more peaceful, loving and understanding. Each person is valuable and worth our efforts.
I want to travel again & see the world, not just from my couch. I have always gotten the flu vaccine and the mumps/measles vaccine, so I know from experience the science is safe and secure.
I chose to receive the vaccine so I can be part of the group wanting to go back to pre-COVID times.
I chose to get the Pfizer vaccine so that I can see my friends again and prevent the spread of COVID.
To protect my family and everyone that I meet, I received my second shot a month ago and now I feel confident and I don't think I will stop wearing a mask. As a matter of fact, masks have multiple benefits besides protecting you from COVID-19.
I work and go to school, I want to make sure I'm safe.
I choose to receive the COVID-19 vaccine, because I can prepare and protect myself from the virus, and it can reduce the spread of COVID-19 in our country.