South's Welcome Week Activities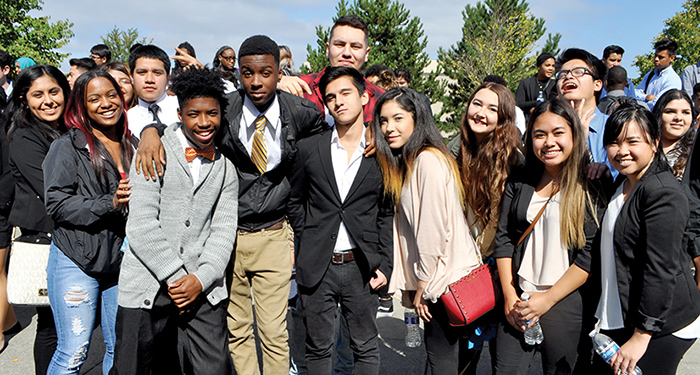 Welcome to Fall Quarter at South Seattle College! We're so excited to have campus buzzing with activity and learning again, and want to let you know about "South Welcome Week" activities during your first week.
On Monday and Tuesday we will have Ask Me! volunteers posted up around campus to answer your questions. You can also pick up a campus map from brochure racks, map kiosks located around campus, or printed from our website at http://www.southseattle.edu/documents/maps/Campus-RSB.pdf.
South's "Amazing Race" happens on Wednesday and Thursday. To participate, download the South Seattle College app (Android or IOS) and take part in a fun and interactive scavenger hunt where you'll learn more about campus.
Thursday, from 12-2 in the Clock Tower Plaza (or inside the Jerry Brockey Student Center if the weather is cranky) we'll hold the "South Welcome Fair" where you can meet other students, learn about resources and clubs, hang with the South Seattle College Otters mascot and enjoy snacks and prizes.