Alumni Spotlight: Dr. Kit A. Singh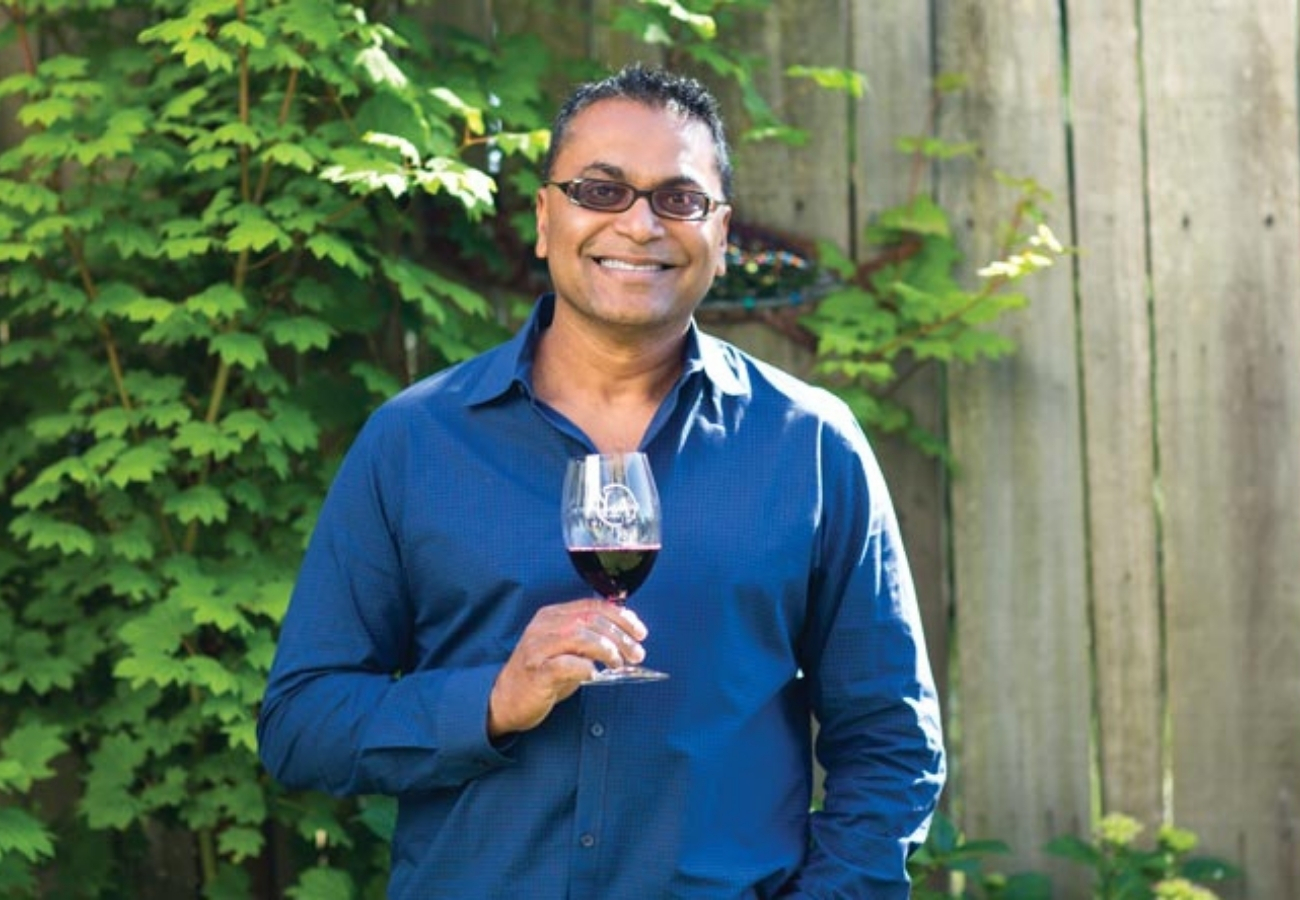 South Seattle College graduates can be found in nearly every corner of the globe, contributing to their communities and working in a diverse range of professions and industries. To acknowledge all of our wonderful alumni and their accomplishments, we're capturing our graduates' stories and the impact South has had on their academic and career journey. Today we are highlighting Dr. Kit A. Singh, who graduated in 2009 with an Associate of Applied Science Degree (AAS) in Wine Production (Winemaking). 
Area of Study & Degree: Wine Production (Winemaking), Associate of Applied Science Degree (AAS)
Current Career: President & Winemaker, Lauren Ashton Cellars and Owner & Dentist, Eastside Dental
---
Dr. Kit A. Singh, D.D.S., a dentist by profession, first discovered his love for wine in college, but it wasn't until he explored Europe's most notable wine regions in France as well as spending time in Napa and Sonoma where he became fascinated with the artistic process of winemaking. After reading nearly every book on winemaking he could find, Kit enrolled in the Wine Production (Winemaking) program at South Seattle College's Northwest Wine Academy in 2009 to study viticulture and enology. He also studied at the University of California at Davis' winemaking program. During this time Kit created his own brand called Lauren Ashton Cellars, inspired by his two children, Ashley Lauren and Ashton Troy. 
As a student at South, Kit had the opportunity to become and intern and teach "Wine Science" classes at the Northwest Wine Academy. He also interned with 
DeLille Cellars
in Woodinville, Wash, known for being home to the state's most notable wineries and tasting rooms. 
Today, Kit is the President and Winemaker at 
Lauren Ashton Cellars
, a winery and tasting studio located in the heart of Woodinville Wine Country. Kit is known for being a perfectionist who takes great pride in the production of every bottle of his hand-crafted wines. He is a hands-on operator, choosing the grapes and barrels while continuously monitoring the process of each wine barrel progression.
Along with his passion for winemaking, Kit has been a dentist for many years. He is the owner and dentist at
Eastside Dental
in Redmond, Wash.
Kit shares how South helped him prepare for a future in Washington's wine industry. 
---
Why did you choose to study at the Northwest Wine Academy? How did you decide on that path? 
I have always liked the wine industry and wanted to be a part of it. South Seattle College was a natural choice for me. I had talked to a lot of people about the program and found out what a great program it is. 
How did that program prepare you for current career? 
The program was very good in teaching the practical aspects of winemaking. The fact that the school had a working winery was extremely helpful. 
What did you enjoy most about studying at the Northwest Wine Academy? 
There was a great mix of lectures and practical work.
Do you have any advice for current South Seattle College or NWWA students?  
Take it slow and enjoy the time there. There is a lot to learn and you can go as far as you would like.
Congratulations on all your success Kit! We're proud to be a part of your academic journey.