South Seattle College Receives Federal Grant to Continue TRIO Student Success Services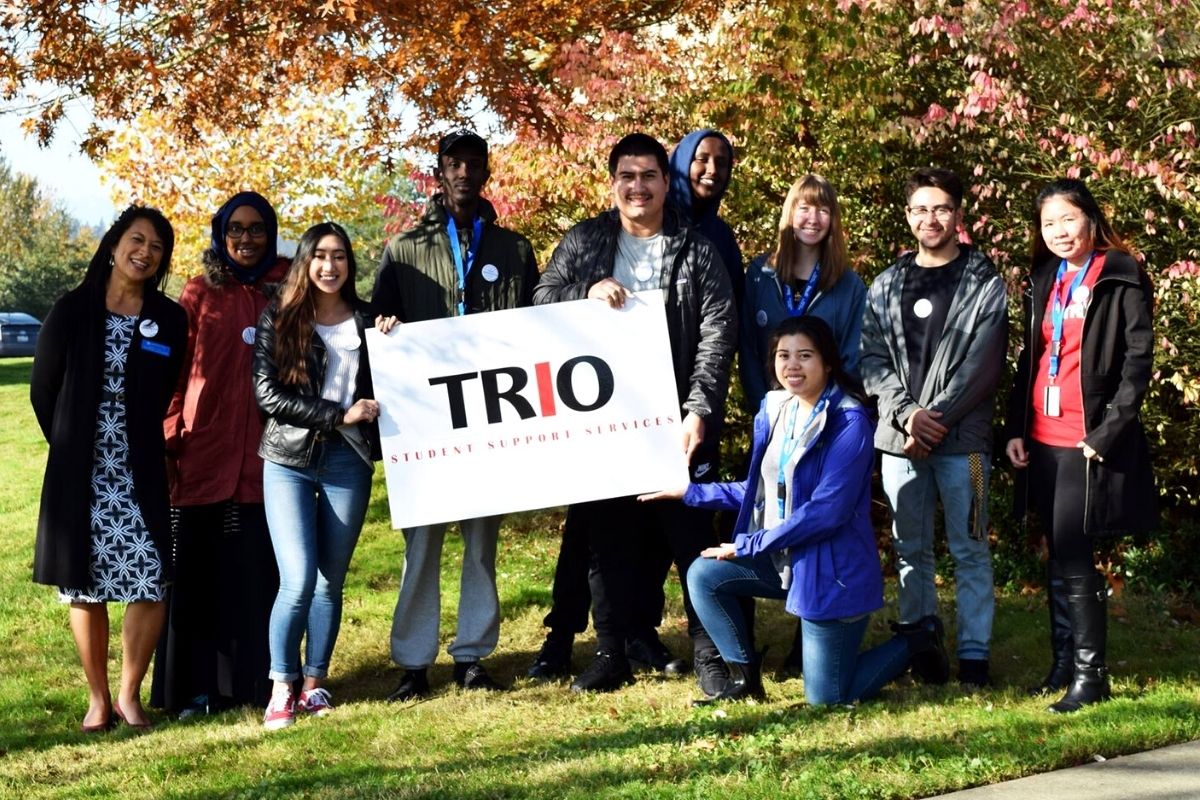 A $1.7 million grant is helping South Seattle College provide additional support and resources for low-income, disabled and first-generation college students!
South Seattle College's TRIO Student Success Services (SSS) program recently announced it will receive funding over the next five years through the US Department of Education to provide academic and other support services to eligible college students. The college will receive $351,623 a year, for a total of $1,758,115 in federal funds for the 2020-2025 grant cycle, to help more students succeed and graduate from college. The renewal of this grant ensures South will be able to support five more generations of students throughout their educational journey.
For over thirty years, South's TRIO Student Success Services program has strived to support and empower low-income and first-generation college students who wish to complete their two-year degree and transfer to a four-year college or university. TRIO SSS provides opportunities for academic development, assist students with basic college requirements, and motivates students to complete their degree in a safe, welcoming environment.
South students who join TRIO SSS are shown to maintain higher GPA's, are more likely to become involved on campus, and graduate and transfer at higher rates. Indeed, during the 2018-19 academic year, TRIO students had a 75 percent retention rate (fall quarter to the next fall quarter), 95 percent were in good academic standing (2.0 GPA or above), and 53 percent graduated with a two-year associates degree within four years.
TRIO SSS is one of five TRIO programs offered at South.  Additional TRIO services include two Upward Bound programs which support current high school students, the Talent Search program serving middle and high school students, and the Educational Opportunity Center (EOC) which helps adults interested in starting or restarting their college education or career training.  
We are also celebrating the news that students will be supported across the Seattle Colleges District. North Seattle College just received their first grant to provide TRIO SSS services starting this fall, and Seattle Central College received a grant to start a TRIO SSS program focused on helping students learning STEM (science, technology, engineering, and math) disciplines. 
For more information about the TRIO Student Success Services (SSS) program and eligibility requirements, please visit our website, call 206-934-5326 or email triosss@southseattle.edu.