League For Innovation Student Art Awards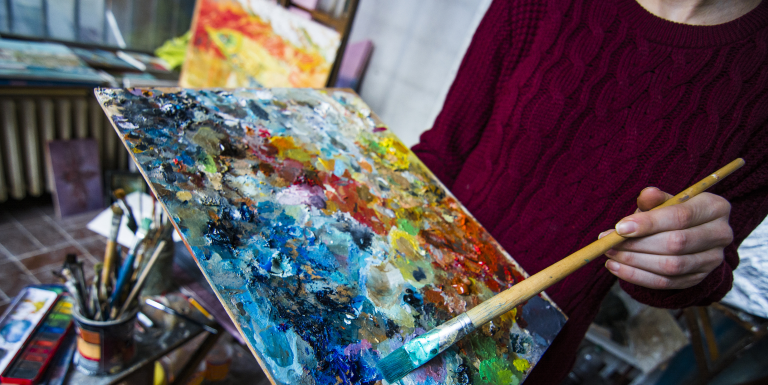 Calling all student artists! Have you created an original work of art in your classes at South? Submit your piece for consideration to the 35th annual League for Innovation Student Art Competition for a chance to be recognized and win a cash prize! All entries and applications due Friday, April 23, 2021. 
Each year, jurors from South Seattle, North Seattle and Central Seattle Colleges convene and select five students to represent the Seattle Colleges District and move on to compete nationally. Selected students receive a special recognition and cash prize. South Seattle College has now had three students place nationally (including two best in show) in the past two years, in media ranging from ceramics, to drawing, to digital illustration. Read about last year's "Best in Show" winners from South Seattle College.     
The winners of each local contest move on to compete at the international level. Winners at the international level receive cash prizes, given to the individuals who place first, second, third, and (3) juror's choice. All international-level entries receive a certificate of merit, and are published in the League's Student Art Competition publication. 
Eligibility
Must be currently enrolled in for-credit courses  
Entries must be original works of art created as a current student 
Seattle Colleges District Competition Awards:
Best of Show $150
Second Place $100
Third Place $80
Juror's Choice Awards $70
Honorable Mentions $50
The League for Innovation will distribute the following awards:
Best of Show $800
Second Place $350
Third Place $200
Juror's Choice (3) $100
---
To enter, simply fill-out this form (editable), attach it with images of your work and email them to Southartsubmissions@gmail.com. All entries and applications due Friday, April 23, 2021. 
For any questions, please contact Thomas Green, Art Instructor, at thomas.e.green@seattlecolleges.edu. 
Download our Student Art Competition digital flier.